2022 Ford E-Transit electric van gets $43,295 base price, build configuration details
The 2022 Ford E-Transit electric van will start at $43,295 when order books open in July, Ford confirmed Tuesday in a press release that also included more details about build configurations and the ordering process.
As with most commercial vans, Ford will offer the E-Transit in a variety of configurations. Options include a Low Roof (83.6-inch), Medium Roof (100.8-inch), and High Roof (110.1-inch), Regular (130-inch), Long (148-inch) and Extended (178-inch) wheelbases, and cargo van, chassis cab, and cutaway body styles.
The base price quoted by Ford applies to the cutaway body with a Low Roof and Extended wheelbase. The cheapest cargo van is the Low Roof, Regular-wheelbase version, which has a $47,195 base price. The most-expensive E-Transit variant mentioned by Ford is the High Roof, Extended-wheelbase cargo van, with a $52,690 base price.
2022 Ford E-Transit
That reflects a lower base price than suggested earlier. When Ford revealed the E-Transit last November, the target price was $45,000, before destination. However, the automaker didn't specify if the pricing listed here included destination.
Ford also released range estimates for all cargo-van variants, but not the chassis-can and cutaway body styles. The Low Roof version can go 126 miles on a charge, according to Ford, while range for the Medium Roof and High Roof versions are estimated at 116 miles and 108 miles, respectively. The lower ranges are likely the result of added aerodynamic drag from the taller roofs.
Ford E-Transit configurations - Ford.com
All E-Transit models use a 67-kilowatt-hour battery pack with cells from LG Chem, and one large motor sending 266 horsepower and 317 pound-feet of torque to the rear wheels. Ford previously quoted a maximum payload of 4,290 pounds for cutaway versions, and 487.3 cubic feet of cargo space in High Roof versions. The latter figure is comparable to gasoline Transit vans, the automaker claims.
Ford is now accepting "hand raises" from interested commercial fleets, but actual order books won't open until July. The automaker indicated more testing will be done over the intervening months, adding that more than 450 customers spanning 45 vocations have expressed interest in the electric van.
2022 Ford E-Transit
While it's not meant for retail buyers, the E-Transit is an important EV for Ford. The automaker is hoping to capitalize on electric vans' potential use in delivery fleets. Of Americans surveyed by the automaker last year, 54% said they would choose an electric-powered delivery service over a gas-powered one, if price and arrival times were the same, while 43% said they would wait longer for a delivery via electric van.
Ford has said that the E-Transit will share key components like motors and battery modules with the electric Ford F-150, reportedly due to be called the Lightning.
It also recently opened a battery research lab, and has indicated that it might build its own batteries as soon as 2025. That's tied to anticipated growth in EV production volumes, fueled by both the E-Transit and F-150 Electric launches.
Tags:
Electric CarsFord News
Green Car Reports Newsletter
Sign up to get the latest green car and environmental news, delivered to your inbox daily!
I agree to receive emails from Green Car Reports. I understand that I can unsubscribe at any time. Privacy Policy.
Sours: https://www.greencarreports.com/news/1132149_2022-ford-e-transit-electric-van-gets-43-295-base-price-build-configuration-details
XLT Cargo Van LWB
2022 Ford Transit Connect Pricing
Retail Price
$28,600MSRP / Window Sticker Price
Smart Buy Program is powered by
Additional or Replacing Features:
SiriusXM AM/FM/Satellite, seek-scan Radio
2 - 1st row LCD monitor
front Fog/driving lights
Heated mirrors
cloth Seat trim
driver Lumbar support
Standard Features:
AM/FM stereo, seek-scan Radio
1st row LCD monitor
vinyl Seat trim
2.0L I-4 Engine
8-spd w/OD Transmission
162 @ 6,500 rpm Horsepower
144 @ 4,500 rpm Torque
front-wheel Drive type
ABS and driveline Traction control
16" steel Wheels
front air conditioning, manual
keyfob (all doors) Remote keyless entry
Windshield wipers - rain sensing
Show More
XLT Cargo Van LWB
Exterior Colors
Race Red

Silver

Frozen White

Agate Black Metallic
Interior Colors
Ebony w/Cloth Front Bucket Seats

Palazzo Gray w/Cloth Front Bucket Seats
Next
Standard Options
Additional Options
BackNext
Hi! We notice you're using an ad blocker. Please consider allowing Autoblog.
We get it. Ads can be annoying. But ads are also how we keep the garage doors open and the lights on here at Autoblog - and keep our stories free for you and for everyone. And free is good, right? If you'd be so kind as to allow our site, we promise to keep bringing you great content. Thanks for that. And thanks for reading Autoblog.
Here's how to disable adblocking on our site.
Click on the icon for your Adblocker in your browser. A drop down menu will appear.
Select the option to run ads for autoblog.com, by clicking either "turn off for this site", "don't run on pages on this domain", "allow this site" or similar. The exact text will differ depending on the actual application you have running.
Refresh the Autoblog page you were viewing. Done!
Hey again!
You still haven't turned off your adblocker or allowed our site. It only takes a few seconds.
You must be logged in to perform that action.
Sours: https://www.autoblog.com/buy/2022-Ford-Transit+Connect-XLT__Cargo_Van_LWB/pricing/
Ford launches electric cargo van priced under $45,000
The latest step in Ford's foray into electric vehicles is a cargo van arriving late next year with a starting price under $45,000.
Why it matters: Ford wants to defend its hold on the commercial vehicle market where there's growing demand for electric delivery and utility vans by companies looking to make good on carbon-cutting pledges or comply with new rules.
Driving the news: Thursday's rollout of the E-Transit makes this point in all kinds of ways.
The range isn't huge — 126 miles — but neither is the cost, and it makes sense for vehicles that operate in urban delivery routes with access to centralized charging.
Ted Cannis, a top exec in Ford's commercial business, called it "ideal for commercial customers who know their drive routes and often work in urban environments."
They're also touting an optional feature called the Pro Power Onboard, which provides enough mobile power to run "everything from belt sanders to circular saws."
Of note: Part of the van's rollout is making the case that the transition for existing customers would be seamless.
Ford emphasized that its new electric van has the same interior cargo dimensions and mounting points for racks, bins and so forth as the internal combustion version Transit model.
Sours: https://www.axios.com/ford-electric-cargo-van-e-transit-commercial-vehicles-c871bce8-4065-465b-95ce-3f896fd0f06b.html
2021 Ford Transit 250 Medium Roof Review - One of the Most Popular Commercial Vans
Cargo Van Rental
Renting a cargo van is a great way to make small moves easy. Reserve now and get low rates on a cargo van rental from Enterprise Rent-A-Car.
Van rental is available across many Enterprise locations including:
See all car rental locations
Chevrolet Express Cargo or similar
Features
AM/FM Stereo Radio
Automatic
Air Conditioning
Non Removable Hardtop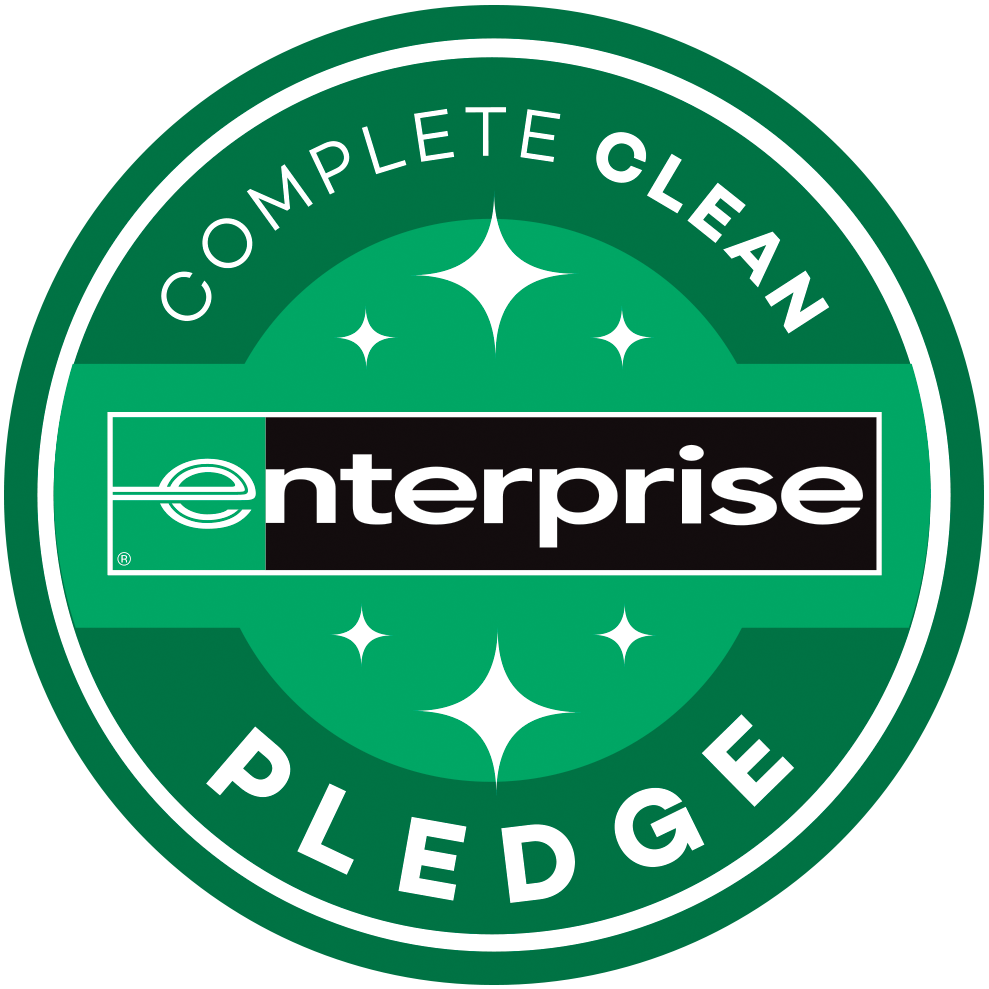 OUR RESPONSE. OUR RESPONSIBILITY
When you're ready to travel, we want you to feel confident and safe. With the Complete Clean Pledge, we are committed to industry-leading procedures to clean and sanitize with a disinfectant every vehicle, with careful attention to 20+ key areas.
OUR RESPONSE. OUR RESPONSIBILITY
When you're ready to travel, we want you to feel confident and safe. With the Complete Clean Pledge, we are committed to industry-leading procedures to clean and sanitize with a disinfectant every vehicle, with careful attention to 20+ key areas.
COMPLETE CLEAN PLEDGE DETAILS
Sours: https://www.enterprise.com/en/car-rental/vehicles/us/vans/cargo-van.html
Cargo prices ford van
Ford unveils E-Transit electric cargo van with 126 miles of range and $45,000 price tag
Ford unveiled the all-electric version of its popular Transit delivery van, with connected vehicle technology to help commercial fleet owners better manage their cargo operations. The E-Transit will have a smaller battery and less range than most passenger EVs released in recent years, but Ford insists that it will be more than sufficient to meet the last-mile delivery needs of its commercial customers.
The E-Transit is the second major electric vehicle to be released as part of Ford's $11.5 billion push into electrification, which the company says will last through 2022. The first vehicle was the Mustang Mach-E, which Ford will start delivering to customers at the end of this year. Next year, the company expects to unveil an electric version of its best-selling F-150 pickup truck.
Ford is revealing its electric cargo van at a time when more people are using delivery than any time before. The coronavirus pandemic has forced more people to shop online for groceries and other services. And the need to invest in less polluting technology is at the front of mind for many automakers as nations around the world move to crack down on combustion engine vehicles.
When it's released in 2022, the E-Transit will come packing a 76-kWh battery, which should power it for 126 miles of range. That may seem paltry when compared to long-range EVs like Tesla, Lucid, and others. But Ford says it made this decision based on 30 million miles of real-world driving telematics of its non-electric Transit customers "to deliver the right amount of range based on fleet needs." Based on that analysis, Ford determined that the average daily mileage of a Ford Transit customer was just 76 miles.
People who are shopping for themselves are looking for "an aspirational vehicle that truly exceeds rocket ship acceleration, range that's beyond belief, etc," said Yaroslav Hetman, global director of marketing for electric trucks and commercial vehicles at Ford. "When you talk to commercial customers, they view things through two lenses: total cost of ownership and safety."
The price has to be right, too, Ford says. If it had opted for a larger battery with more range, the price would have gone up, making the E-Transit unaffordable to those customers Ford is hoping to target. To that end, the Blue Oval automaker is recommending a price tag of $45,000 — about 28 percent more than the non-electric Transit van's suggested price of around $35,000 but priced to be competitive with other electric utility vans.
Ford's commercial customers buy anywhere between one Transit van and tens of thousands of them. An important selling point when it's released will be the availability of the $7,500 federal EV tax credit. For how long, though, is unclear: a phase-out plan is triggered after an automaker delivers its 200,000th eligible car.
Ford is offering three variants of the E-Transit, each with a different roof height or body length — but notably nowhere close to the 60 trim levels available for the gas-powered Transit van.
Of course, the E-Transit is an EV, which means it needs to impress us with its vision of the future. But it's also not a Tesla or even a Mustang, so the E-Transit's high-tech facade will have more to do with fleet operations for commercial vehicle owners. And that means features that sound a bit Orwellian on the surface.
Ford describes one such feature as "in-vehicle, real-time driver coaching," in which fleet operators can use the vehicle's SYNC 4 operating system to monitor their employees' driving. Anytime an employee exceeds a speed limit, accelerates too fast, brakes harshly, leaves the engine running while parked, or fails to fasten a seatbelt, the disembodied voice of their boss will pipe in over the vehicle's speakers to correct their behavior.
"We're able to use the voice assistant inside of the vehicle to actually communicate to the driver that they are effectively driving unsafely or have an opportunity to correct some of their behaviors," said Julius Marchwicki, chief operating officer of Ford Commercial Solutions, "and that real-time feedback to the driver is much more effective than trying to do any coaching after the fact."
There's also a Driver ID feature, giving fleet operators a way to connect specific drivers with their vehicles. Drivers will need to enter a unique code into the SYNC screen to give their employers a record of which driver is using which vehicle. "By associating a driver with a specific vehicle, managers could analyze performance metrics to potentially identify new coaching opportunities to help manage driver performance," Ford says.
The E-Transit will also serve as a mobile power source with 2.4 kW of exportable power for vehicle owners who need to plug in power tools or other devices. The plugs are located on the rear edge of the passenger side door for easy access. Ford envisions contractors using the E-Transit to power a circular saw, for example, while on the job.
The E-Transit will also share some features with other EVs in Ford's lineup. For example, owners will be able to remotely adjust the vehicle's heating and cooling system to optimize charging speed while the vehicle is plugged in, much like the Mach-E. Fleet operators can also remotely monitor their vehicles after hours and receive alerts if one of their vehicles is being stolen, used without permission, towed, or even if it has been damaged while parked.
The E-Transit will land amid a wave of new electric vehicles going into production for the North American market. Most will be passenger vehicles, but a handful will be for commercial delivery.
Mercedes-Benz has already unveiled an electric version of the Sprinter van. Ford's main competitor, General Motors, is working on an electric delivery van, codenamed "BV1." Recently, Amazon revealed its first all-electric delivery vehicle, which is being built by EV startup Rivian. And another startup, Bollinger, recently revealed the Deliver-E, an all-electric delivery van concept that is slated for production in 2022. Ford is also collaborating with Volkswagen on commercial vans after the two companies formed a global alliance early last year.
Ford is gearing up to mass-produce the E-Transit, investing $100 million in a plant in Missouri that will serve as the central hub for the van's assembly. The company also recently broke ground on a new manufacturing plant outside of Dearborn, Michigan, where it will build the electric F-150.
At first glance, the E-Transit looks almost identical to its gas-powered progenitor. You have to hand it to Ford for showing restraint when designing the E-Transit. It even kept the ventilated grille instead of going with the smooth fascia of a Tesla Model 3 or the layered front end of the Mach-E.
Everything else about the E-Transit is nondescript and meant to blend in to traffic — and that's a good thing. This isn't a vehicle that's meant to trigger your salivary glands and make you fumble for your wallet; it's meant to appeal to "business customers" who make "business decisions" using spreadsheets with lots of numbers and columns. And to that end, Ford thinks it has a winner.
"We don't focus so much on what our competition," Hetman said. "We focus on the customer. And if we can exceed their needs on a daily basis, whether it's with trucks, vans or retail vehicles, we know we're going to win."
Sours: https://www.theverge.com/2020/11/12/21559954/ford-e-transit-electric-delivery-cargo-van-price-specs-range
At Last You Can Buy An AWD 2020 Ford Transit — Here's How Much It Will Cost!
.
Now discussing:
.
90
91
92
93
94