EQP Available: Y
EQP Available End Quantity is the highest qty available in the Pricing Grid. This Y or N will indicate if EQP is available for distributors who receive EQP/EQP-3% Contract pricing on the category this item falls under.
Combined Quantity: N
Combined Quantity Applicable only on Calendar products that are part of a specific group. Calendars within the same group can be combined together to receive Qty pricing based on total # of calendars within the group.
Ink Change Allowed: Y
Ink Change Allowed If "Y", Distributor can ask to have imprint color changed for each item color ordered. The following criteria must be met: 1) minimum catalog quantity must be met per color. 2) imprint and location must remain the same. 3) imprint design must remain the same.
Blanks Allowed: Y
Blanks Allowed Blank Goods are sold at catalog quantity only, with absolute minimum being half of catalog minimum quantity. EQP Pricing is applied with the exception of Bags, Blankets, Headwear and Chairs which are sold as EQP less 10%.
Less Than Minimum: N
Less Than Minimum If "Y": distributors may order half MOQ. There is a fee for ordering Less than Min - see Charges tab of Web. If "N": distributors cannot order Less Than Minimum.
Random Color Assortment: N
Random Color Assortment Random Assortment is applicable to BIC Manufactured writing Instruments only.If "Y", distributors may request "'custom color assortment" on their PO. Rules: 1) 24 hour servide not available when choosing this option 2) MOQ per color must be ordered IMPORTANT: distributor cannot specify color choice or choose specific quantity per color - the assortment will be chosen at random.
Restricted Image: N
Restricted Image All Calendar products contain licensed photos. The photos cannot be used on any other products besides the product it resides in.
Qualifies for DSP: Y
Qualifies for DSP DSP stands for "Distributor Self Promo". Customers can purchase imprint products at a discount in order to promote their Distributorship. If Yes, Distributor can purchase imprinted product at Net End Qty Pricing LESS 25%, as long as imprint contains Distributor's Logo.
PMS Match Available: Y
PMS Match Available If "Y", distributors are allowed to choose an imprint color that is not one of the standard imprint colors offered. There is a charge for this - see Charges tab of website.
Copy Change Allowed: Y
Copy Change Allowed If "Y", Distributor may request a "Copy Change". For example, distributor could order 600 bags printed with the Subway logo with 2 different addresses printed below the logo: "Sacramento CA" and "Los Angeles CA". This is allowed as long as the following conditions are met: a) the minimum catalog quantity must be ordered b) logo imprint must remain the same c) Imprint color must remain the same d) Imprint location must remain the same There is a charge for this - see Charges tab of website.
Custom Color Assortment: N
Custom Color Assortment Random Assortment is applicable products other than BIC Manufactured writing Instruments. If "Y", distributors may request "'custom color assortment" on their PO. RULES: 1) 24 hour servide not available when choosing this option 2) MOQ per color must be ordered IMPORTANT: distributor cannot specify color choice or choose specific quantity per color - the assortment will be chosen at random EXCEPTIONS: Custom Color Assortment is not available for the following products: - Calendars - Kitted items - Digital or Full Color Std Imprint items (mousepads, magnets, etc) - Factory Direct or Universal Source products.
Spec Sample Available: Y
Spec Sample Available A Spec Sample is ONE Imprinted Product which can be ordered without having placed a "full qty" order. If "Y", distributor may place order for a printed "Speculative Sample". Spec Sample Charge applies - See Charges tab of website.
Sours: https://www.kooziegroup.com/CA/noodle-long-soft-golf-ball-std-serv
Added to Cart - View Price
The has been added to your cart to show the sale price. Sometimes our vendors require us to advertise their products at a suggested price which means when we sell them for less, we only display that price in the cart.
4imprint Restricted Pricing
4imprint's 360 Degree Guarantee
Beginning of dialog window. This dialog talks about 4imprint's 360 degree guarantee including our free samples, lowest prices, guaranteed satisfaction and on-time shipping. Escape will close this dialog window.
Once you've completed checking out, you will have the option to upload your art file(s). We gladly accept all file types.
If you don't have your artwork ready right now, don't worry!
The order confirmation email you'll receive will offer instructions on how to send it when you're ready.
And, your customer service specialist is always ready and willing to help!
Sours: https://www.4imprint.ca/product/C136810/Noodle-Easy-Distance-Golf-Ball-Dozen
There is a multitude of golf balls on the market to suit players of every handicap, swing speed, and ability.
One of the best known, but not quite in the premium category any longer is Noodle golf balls. In this Noodle Golf Ball review, we will look at some of the best, most affordable, and most played noodle golf balls.
The durability, affordability, and playability of Noodle golf balls have made them amongst high handicap and beginner golfers alike.
Noodle golf balls have an interesting and celebrated past that have had some twists and turns but they have never lost the desire to produce excellent quality golf balls for their target market.
Now-obsolete British Tyre & Rubber Co. Ltd. (BTR) merged their numerous sports brands when they acquired Dunlop Holdings in 1985. This takeover included brands such as Dunlop Sport, Slazenger, Maxfli, and Carlton Sports. Maxfli, then part of the Dunlop Holdings Group, owned the Noodle brand name.
After more than a decade under the management of British Tyre & Rubber Co. Ltd., the Dunlop Slazenger management entered a leveraged management buyout of the company, facilitated by private equity firm Cinven, in 1996. A rather disastrous period followed, and Dunlop Slazenger soon came under the control of a consortium of banks led by The Royal Bank of Scotland.
Under a previous licensing agreement between TaylorMade adidas Golf and Maxfli, the Maxfli brand fell under the control of the TaylorMade adidas Golf group in 2004. The rights to Slazenger Golf in North America were acquired by the Slazenger Golf Products Company TaylorMade adidas Golf retained the Noodle trademark and associated golf ball patents.
Although TaylorMade adidas Golf sold Maxfli to Dick's Sporting Goods on February 11, 2008, Noodle golf balls are still manufactured in the TaylorMade adidas Golf manufacturing facility in Korea.
This creates the certainty that Noodle golf balls undergo strict manufacturing and quality controls delivering consistent quality that conform to the legal requirements set by the various governing bodies of golf.
Noodle golf balls are aimed at golfers with a swing speed of between 70 and 95 mph.
The most popular Noodle golf balls on the market today include:
1. TaylorMade Noodle Long & Soft Golf Balls
Pros
Affordable offering excellent value for money
Durable Iothane cover
Soft 34 compression rating
Adds consistency to the long game
Cons
Not suited to golfers with a fast swing
Cannot compete with premium golf balls on and around the green
TaylorMade Noodle Long and Soft golf ball is a 2-piece ball with a durable and soft Iothane cover wrapped around an Impact Propulsion Core. Noodle's patented 342 dimple designs produce improved aerodynamic for a straighter ball flight that cuts through the air for more distance.
Golfers with a moderate swing speed between 80mph and 90 mph will benefit most from the Long and Soft Noodle golf ball.
Impact propulsion core is aimed at releasing energy with greater force and higher ball speed while the 34-compression of the core provides an ultra-soft feel. The durability of the cover is a result of the anti-sheer cover and cross-linked material construction.
Although the spin rate off the tee is kept low for the increased distance the Noodle Long and soft golf ball does not sacrifice spin and feel around the green. It may not compare to premium golf balls but is comparable in feel to any other golf ball in the value category.
Overall, the Long and soft provides ample versatility to golfers that swing the driver a little slower than average.
2. TaylorMade Noodle Neon Matte Color Golf Balls
Pros
High dimple count promotes the accuracy and lessens air resistance
Compression rating ideal for a smooth and easy golf swing.
Affordability will ensure you don't break your budget if you lose some
All colors are available in one package to test which color suits your eye the best
Cons
Low compression golf balls are not ideal for faster swing speed or mid-to-low handicap golfers
For the more flamboyant golfer that want color in their game, Noodle offers red, blue, and lime green neon matte-colored golf balls. The neon matte colors increase the visibility of the golf balls in flight and are easier to find on the ground.
The 2-piece construction is built around the 62-rating low compression-high speed REACT core covered by a durable Surlyn cover. The energy released from the REACT core is uniformly dispersed around the ball for straighter shots.
The color on the cover is made of high-quality UV-resistant paint to retain the color for longer. A 342-dimple pattern is designed to minimize resistance in the air thus enabling the ball to travel farther.
Although not competitive to premium golf balls around the green, the Noodle Neon Matte golf balls provide ample spin and feel to remain competitive in the value golf ball category.
Combining the technology with affordability makes the Noodle Neon Matte golf balls popular amongst beginner and high-handicap golfers.
3. TaylorMade Noodle Easy Distance Golf Ball
Pros
Extremely affordable considering it comes from the TaylorMade stable
Ideal for juniors, seniors, and slow driver swing speed
Anti-scuff ionomer cover adds to the durability
Cons
Not suitable for fast swing speeds and experienced golfers
TaylorMade Noodle Easy Distance Golf Ball has a compression rating of 50, which is the lowest of the Noodle golf balls reviewed in this article, making it ideal for young golfers, senior golfers, or the average golfer with a driver swing speed below 85 mph.
The high-energy, resilient, low 35-compression core allows slower swingers to hit the ball farther without pushing the limits. Covering the core is a soft but durable ionomer cover that produces a soft feel on and around the green with plentiful spin to stop it quickly.
Alternatives
Competition in the value distance ball market is high and some of the high-value brands are competing with the TaylorMade Noodle golf balls.
1. Srixon Soft Feel
Pros
Uncomplicated 2-piece construction
Long-distance off the tee
Soft around the greens
Durability
Low Driver Spin rate
Low spin generates straighter ball flight
Affordability
Cons
Lack of spin is not conducive to golfers that requires workability and shot-making
Srixon Soft Feel is an uncomplicated 2-piece construction that is extremely highly rated by golfers in that want distance without sacrificing too much feel and control around the green.
Soft Feel golf balls are affordable and compete well with the Noodle range. It suits a wider range of golfers meaning that you can use it further into your development as a golfer while cutting your handicap.
Its 2-piece construction wraps the reactive gradient growth core with a compression rating of 60 in an ionomer cover containing 338 dimples to produce the speed needed for the longer ball flight. The thin ionomer cover offers sufficient spin and control around the greens to satisfy the average golfer.
It is available in Pink, Matte White, and Yellow.
2. Callaway Supersoft
Pros
Softest ball designed by Callaway to date
The target market includes beginners and high handicappers
Longer distance off the tee without sacrificing control
Soft feel around the green
A soft and thin outer layer helps with the soft feel around the greens
Cons
Less affordable, it competes in the upper end of the pricing spectrum of value golf balls
Designed specifically for slower swing speeds
Callaway Supersoft golf ball is the softest golf ball designed and manufactured by Callaway to date.
The 2-piece construction offers a low compression core with a 38-compression rating wrapped in a Trionomer cover using 332 hexagon dimples. The Trionomer cover is based on an Ionomer cover with some added resins for durability.
The design of the Callaway Supersoft is based on golfers with swing speeds of around 90mph or less.
Supersoft golf balls are available in matte white and yellow.
Final Thoughts
The distance golf ball market is always expanding with a variety of branded golf balls from yesteryear have found a niche market.
Premium brands want to retain their exclusivity without losing out in probably the biggest market in golf balls as beginners and high-handicap golfers tend to lose more golf balls.
TaylorMade quality and engineering make the Noodle brand a golf ball to reckon with. High-quality Noodle golf balls are here to stay and will make your round extremely enjoyable without having to worry too much about the budget.
Have you played with a Noodle golf ball recently? Your experience and thoughts will be appreciated in the comments section below.
Related Articles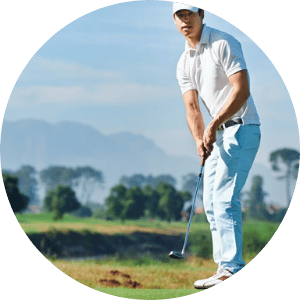 Nick Lomas
Nick Lomas is the founder of GolfSpan, an avid golfer, not quite a pro but has over 15-years of experience playing and coaching golfers from all over the world. His mission is to bring the golfing community a better experience then it comes to choosing the right golf gear, and finding the right set up for your game.
Sours: https://www.golfspan.com/gear/balls/noodle-golf-balls
✅ NOODLE LONG AND SOFT GOLF BALL REVIEW
empty value is :
On Golfoy.com, Choose from a variety of golf balls spread across 12 brands that suit your game & budget. We have a large selection of both New & Reclaimed (Used) Golf Balls. Golf ball's come in many variants, some have distance, some have spin & some have control. A more experienced golfer would prefer a ball with more spin and control, because distance golf balls are harder on the green with chances to bounce past the hole.
A golf ball with multiple layers will have a softer feel, more spin & control but will not travel the distance as a ball with fewer Layers will. Golf balls with lesser layers are more suitable for beginners as they are fairly cheaper and travel the necessary distance. The best golf balls to buy in 2018 are Titleist ProV1x / ProV1 / AVX, Taylromade TP5 / TP5x & if you are looking for cheaper options then you should buy the Volvik Long Golf Balls & Get 1 Box free on a purchase of 2 Boxes.
Sours: https://golfoy.com/golf-balls.html
Balls pink noodle golf
Improve your lag, tempo, and distance with Lag Shot Golf. A swing training aid that you can strike golf balls with.
Neon and fluorescent coloured golf balls are in.
Sales for this type of golf ball is estimated at $50M worldwide. It proves that coloured golf balls are "in" although not necessarily everybody's cup of tea. Personally speaking…I love them! I just find with my vision not being the best I can track them much easier… especially in overcast skies. And yes they are fun and different.
So… Who remembers Noodle golf balls? You know those low-cost golf balls that were surprisingly soft and long that really were great bang for the buck. Well the Noodle is back with a relaunch. TaylorMade Golf announced that along with the relaunch of their traditional white Noodle golf ball they are also releasing "high-viz" versions. These golf balls will come in matte finishes and be available in 6 colors. Use of UV Inhibitors and UV Stabilizers help prevent discolouration.
Below is the press release as shared by Nick Obritsch who is the Marketing Manager of TaylorMade Golf Canada.
Soft Feel Combines with Retro-Futuristic UV-Resistant Colour Finishes to Deliver Durability, Distance & High Visibility for the Casual Golfer

Carlsbad, Calif. (January 23, 2018) – Noodle, the most recognizable name in the long & soft category of golf balls designed for the recreational player, has announced today the relaunch of its iconic Noodle brand with the philosophy of pure enjoyment of the game while playing better. Noodle's relaunch is led by an expansion of its traditional Noodle golf ball line with the release of Noodle Neon, a collection of high-visibility, fluorescent-coloured matte finished golf balls in six vibrant colours designed to add an element of fun to the game while stand out at address, during flight and on the green.

Made famous by the original Noodle Long and Soft, the New Noodle Neon is a two-piece golf ball with an extremely soft compression (62) and a soft aerodynamic cover that offers durability and distance. The core of Noodle Neon uses a patented REACT Core Technology that reduces compression and maintains rebound for maximum ball velocity. The cover blend consists of several ionomers with different metal ions known to create synergy for more speed while maintaining excellent durability.

Many golf balls in the high visibility space suffer from the severe fading and discolouration of fluorescence when exposed to UV light. With Noodle Neon, TaylorMade's engineers successfully created a product that withstands the elements and maintain colour. Noodle Neon utilizes a bright white core, high visibility colourants in the cover and a proprietary matte paint that gives the ball a distinctive appearance when compared to standard gloss golf balls. The colourants used in the cover and matte paint include both UV inhibitors and UV stabilizers. UV inhibitors prevent the oxidation of the polymer that cause premature yellowing/colour shifting and UV stabilizers prevent UV light from causing discolouration.(most important feature of product).

"The Noodle brand has helped millions of golfers have fun and play better as the original long and soft golf ball. The new Noodle Neon golf balls offer this iconic performance with a twist that creates greater visibility and more enjoyment that will last."

Mike Fox, Director, Golf Ball & Accessories

Pricing & Availability

Available at retail on March 15, 2018 at $19.99 dozen, Noodle Neon will be available in Matte Lime Green & Matte Red as dozen ball packs, while additional colors will be sold as mixed 6-dozen bulk packs inclusive of Matte Pink, Matte Orange, Matte Blue & Matte Yellow.
News and Views
Florida, golf, Golf Equipment Reviews, golf Industry News, Noodle, REACT Core Technology, TaylorMade Golf, TaylorMade Golf Canada, Until The Next Tee, UV Inhibitors, UV Stabilizers
Sours: https://untilthenexttee.blog/2018/02/16/noodle-brand-relaunches-with-unveiling-of-noodle-neon-golf-balls/
✅ NOODLE LONG AND SOFT GOLF BALL REVIEW
.
Now discussing:
.
650
651
652
653
654