My David Spiwak Experience
I have used David many times, and he has always been a great dealer to work with.  He has let me put deposits on guns and pay later, and he has even sent me random gifts occasionally when he has had things come in that weren't worth much, but made him think of me.  These have been my experiences with all of my gun purchases from him.
1. Full auto AK - A very good price.  It was advertised nicer than what it was, but you really couldn't tell until the gun was taken apart.  I didn't really care, and did not bring this up to his attention because I was having the gun completely overhauled anyways to be "transformed" into an AKMSU by Ted Marshall.
2. Full auto Vector Uzi - Exactly as advertised, and a VERY good price.
3. 4 Colt 6933 SBRs - Exactly as advertised and cheaper than anyone else
4. Colt M16A1 Carbine - Gun was exactly as advertised.  It was sold at market price, but Colt M16s were a hot item at the time.  It was exactly as advertised, and the form 3 and form 4 both have 14.5" as the factory barrel length.  It was a slightly used gun showing some wear (Which I was told and shown with pictures from David before I bought it), and I have since sold it and used the funds to be a mint "as new" looking Colt M16A1 Carbine.
5. Full auto MP44 - He actually talked me into buying this gun over waiting for an MP40, and I'm so happy he did that!  I got the gun for a great price, and it was as advertised.  I have really enjoyed it.  It had some minor feeding issues, so I sent it to Bob Naess, and he has fixed them.  They were actually mostly magazine issues.
6. Full auto MG34 - I got the gun for a great price.  It did not feed rounds at all.  When I brought this up to his attention, he said he was sorry, and explained to me that he did not have a range far enough to test fire rifle caliber guns on, and that he trusted the person he had bought it from.  He then said that he would pay for me to have who ever I wanted to have work on the gun until it was fully functional.  I sent it to Bob Naess, and after a GOOD bit of work which cost a good bit of money that David paid for ALL OF, the gun works great!
7. Full auto MG42 - David actually knew I was looking for an MG42, and found one for me, and called me up.  As a repeat customer he gave me a great price that I could not refuse.  I was actually surprised by what he sold it to me for, and he said he likes to take care of his repeat customers.  When I got the gun it was a runaway gun, and also had some feeding issues.  I told David about this, and again, it was explained to me that he couldn't test fire the rifle caliber guns at his range and that he trusted the seller.  Again though, he said that he would pay for all repairs.  The gun went to Bob Naess, and after the repairs, David picked up the entire bill, and the gun has run literally 100% ever since.
Overall I think David Spiwak is a GREAT dealer to work with.  He seems like an old fashioned kind of guy who takes sellers words as truth when they say everything is working right, which unfortunately some sellers are taking advantage of.  He ALWAYS makes things right in the end though, and that's personally all that matters to me.  Top that off with a friendly dealer who actually thinks of his customers, and is willing to work with people on pricing and payments, and I'd say he's personally my favorite large machine gun dealer to do business with.  I will gladly continue to use and recommend him for many more years.
Sours: http://www.machinegunboards.com/forums/index.php?showtopic=20291
The Best Gun Trusts
SPIWAK, DAVID
SPIWAK, DAVID
603 E 4TH ST, BLOOMSBURG, PA 17815
(570) 389-1222

---
| License | Description |
| --- | --- |
| 8-23-037-09-6J-06434 | Dealer in firearms, including destructive devices, ammunition for destructive devices, and armor piercing ammunition. Requires payment as an SOT Class 1 (can act as an NFA Dealer). To deal/broker any DD with an explosives content (e.g. flash-bangs) requires an additional Federal Explosives License as a Dealer of High Explosives. |
| 8-23-037-01-7F-10482 | Title 1 dealer or gunsmith other than destructive devices. Can also deal in Title II NFA firearms with class 3 tax stamp. |
Attorney Drafted. ATF Approved.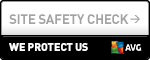 The information provided on this site is for general information purposes only. The information you obtain on this website is not, nor is it intended to be, legal advice. You should consult an attorney for advice regarding your own individual situation. We invite you to contact us and we welcome your calls. Use of this website does not create an attorney-client relationship.
Copyright © 2017 Gun Trust Depot. All rights reserved.
Disclaimer | Terms and Conditions | Privacy Policy
Sours: https://www.guntrustdepot.com/FFL-Dealers/ViewDealer?id=25512

Copyright © 2006-2021 PJW - All rights reserved [Sitemap] Comments to [email protected]

Sours: http://www.machinegunpriceguide.com/html/mg_dealers.html
Tides of War
Quoted:
Quoted:
Quoted:
With 23 year old never-been-used parts, you never know what you are going to get.
Take the offer for OOW to fix it.

Kharn
I agree with this. I've used David for a number of things, he was always a stand up guy. He is local, so maybe that makes a difference? Who knows. Send it to OOW and get it fixed.
+1
Get it fixed and then get things cleaned up monetarily/professionally/ethically.
Spiwak is also local to me - 50 miles away.
I have bought 3 MG's from him (Beretta BM-59 and NIB Vector mini and standard UZI's) and traded an M16 RR and 9MM suppressor to him - stand up guy, very professional, and goes the extra yard.
This was 8 years ago and things may have changed.
Here's a link to the subguns.com BOI concerning his reputation: www.subguns.com/boards/inquiry.cgi?read=42962
Sounds like David thought that the M2 conversion was OK (never used, so how would he know how the installation would go - his big thing is AC556's and probably had no idea that the M2 kit needed extra parts and professional gunsmithing work to get it going) and is willing to foot the bill with OOW to make it right - maybe he's getting things together before he calls you - OOW does work on all kinds of stuff and it may take awhile to get it scheduled in - but if he said that he would contact you the next day, he should have, even if it was with no information.
The main douche-bag is this whole thing seems to be the receiving dealer - taking into consideration Spiwak's reputation ......... again, you never know ......
BTW, who is the receiving dealer??????
The receiving dealer is nobody you ever heard of. They aren't a prominent player in national sales/marketing. When the owner discovered the issue he wiped his $100 transfer charge away offering it for free. I declined. I paid the fee because I don't want any more excuses to be treated differently. My wife worked with his mother and niece. I knew them both. Sours: https://www.ar15.com/forums/armory/David_Spiwak_Machineguns__My_story_so_far_/17-318026/
Guns spiwak
The right to bear arms is an established constitutional freedom that has encountered challengers only within the past few decades. Now the sale of firearms is highly regulated in the U.S., in some cases requiring buyers to fill out extensive paperwork, endure long waiting periods, and in some cases submit to a background check.It can be hard for the everyday buyer to find a legitimate dealer who sells the firearms or accessories he wants. David Spiwak is Central Pennsylvania's top Class 3 Dealer, selling and buying everything from the UZI and Thompson Machine gun to antique guns and firearm accessories at prices lower than common market value.
Machine Guns for Sale
The Spiwak family takes pride in the large collection of machine guns offered for sale, including fully automatic, semi-automatic and sub-machine guns (sub guns). Popular models range from the Mac 10 and 11, M15 and M16, Walther MPK and the AC 566.
Antique Gun Dealer in Pennsylvania
The history of American warfare includes a long string of firearm evolution. From the first musket-ball rifles to the powder-gun pistols and pin release models, American firearms have a long and extravagant story to tell the world. David Spiwak has a varied collection of antique guns for Pennsylvania history buffs. They also purchase personal pieces for later sale, offering up to 90% of the value of the piece.
Indian Artifacts For Sale
Despite being subjected to mistreatment and discrimination since settlers from Europe colonized America, Native Americans have maintained a unique cultural identity that reflects in their daily lives. Hunting tools, leathers and beaded items speak to how they survived through the centuries after Europeans spread across the country. David Spiwak has a small collection of Native American artifacts available for sale.
Sours: https://www.davidspiwak.com/
British Ballester Molina for Special Operations Executive
.
You will also like:
.
603
604
605
606
607