How to Get a Refund on Uber Eats (And Cancel an Order)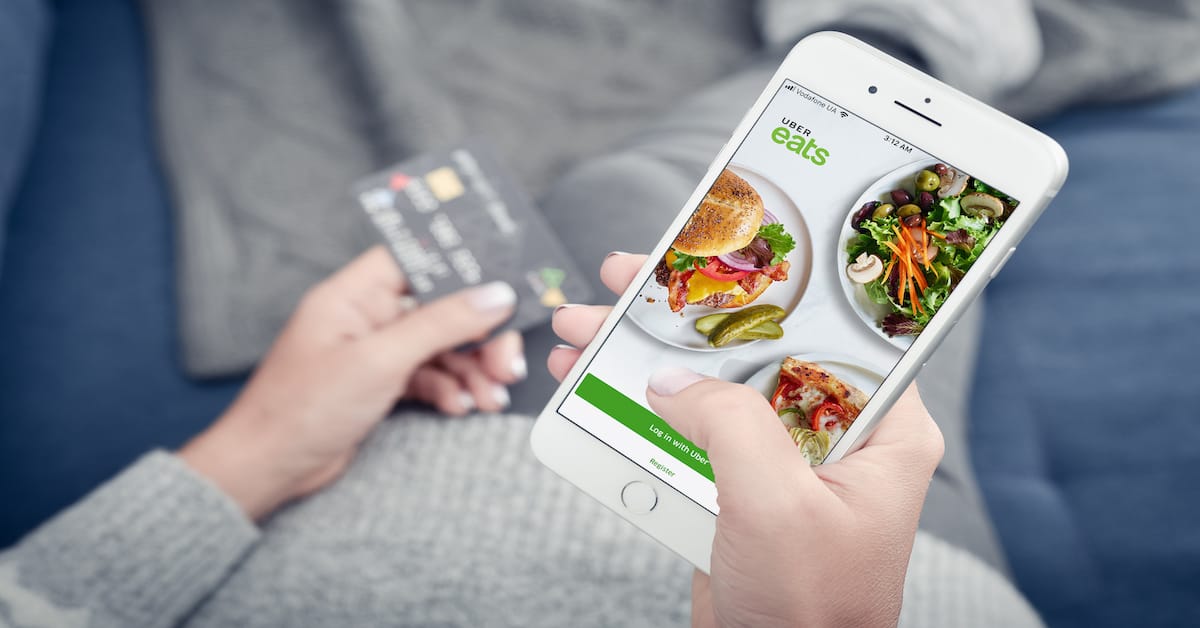 Orders that are excessively late or never arrived are viable for at least a partial refund from Uber Eats. The company tries its best to ensure that everyone has a smooth experience using the platform, but sometimes errors occur. When that day comes, it's important to know how to initiate the Uber Eats refund process.
Uber Eats refund process starts by canceling the order and takes from one to five business days. If the restaurant did not start preparing your order, you would get a full refund. To request a refund after the delivery is completed, you need to submit a complaint using the Uber Eats app or calling customer support. 
In this article, we'll cover everything you need to know about Uber Eats refunds, from canceling your order to initiating the refund process and when to expect those funds back in your account.
How To Get a Refund on Uber Eats
To initiate the refund process, the customer has to cancel the order. Canceling your order is easily done within the Uber Eats app. The sooner the order is canceled, the better chance you have to get a full refund. Otherwise, you'll likely only be refunded the delivery charge.
There are only a few circumstances that lead to the customer receiving a partial or full refund. If the customer cancels the order immediately after placing it, that is their best bet for a refund.
The other circumstances when you can get a refund from Uber Eats are if:
The driver didn't deliver the food
The order is wrong
You have missing items in your order
The delivery driver shows up long after the ETA
Although you may not always receive a refund, these are some reasons that have been known to work for previous customers. In most cases, you will have to talk with customer support before the refund is initiated.
However, if they can confirm the restaurant never received the order, they might not even have to speak with you before issuing the refund. More often than not, though, more communication is necessary.
Here's how you can initiate the refund process on Uber Eats after the delivery is complete:
Open the app and go to the order details section
When in the order details section, you will find the name of the delivery driver. Click on the person's name and fill out the responses to leave a comment.
Rate your order, the driver, and delivery experience
Click one of the options to describe what was wrong with the delivery
Insert your comment
Press "submit"
After completing these steps, your complaint is submitted, and the refund process is initiated. In most cases, Uber Eats will still pay the delivery driver for the job.
That is why they rarely issue full refunds. When they are issued, they come directly out of the restaurant payout.
If you want to initiate a refund before the delivery takes place, you need to start by canceling the order. Once you cancel the order in the app, it's best to call the restaurant to confirm the cancellation.
If the restaurant doesn't know about the order when you call, you will most likely get a full refund.
How Long Does Uber Eats Take to Refund?
The Uber Eats refund process can take anywhere from one to five business days before you see it reflected in your bank account from the time the refund is issued. The wait time depends on what bank you have as well. Some people see their refunds in a matter of a few minutes.
The wait time for your refund varies tremendously. That is why Uber Eats cannot promise you'll receive your refund within five days.
You can also check your weekly statement within the app to confirm your refund. However, you might see it reflected in your bank account first, as the statement can sometimes take two weeks.
There are things you can do to try to speed the process up, including canceling the order. As mentioned, this should always be the first thing you try to do.
Then, follow up with rating your experience and calling the restaurant before contacting customer support. It is also recommended to check your emails for confirmation that the refund process has begun.
It might be best to call customer service every day until you receive this confirmation email, just to confirm that they initiated the process.
You can also call your bank to see if the funds are there. Even if they aren't available in your account yet, bank reps can see if the funds are processing or not.
Can You Get a Refund for Uber Eats Pass?
If you choose to cancel your Uber Eats Pass membership in the middle of a cycle, you will not get a refund. You will have continued use of the account until the end of that billing cycle, and then payments will stop. Refunds are only given in rare cases.
One rare case in which a refund is issued is if someone forgets to cancel before their trial ends.
Many people call customer service to say they forgot to cancel their trial and didn't mean to purchase Uber Eats Plus. More often than not, the customer will receive a refund in this case because it was an accidental purchase.
All other attempts for refunds are made through customer service as well. Whether or not a refund gets issued mainly depends on your reasoning for wanting the refund, how long ago you made the payment, and how many months of membership you want to be refunded.
Typically, refunds are only issued to those that made the payment within 24 hours of calling. You also aren't likely to get a refund for more than one month.
Is There a Limit for Uber Eats Refunds?
Typically, each account is allowed two refunds a month without further investigation from the customer service department. If the person starts requesting a refund for every order, there is a chance that the account could be blocked, or at least blocked from requesting refunds in the future.
Uber Eats wants to make sure that the customer always has the best experience possible. When a customer calls about a refund, they always check the person's order history to see what order the customer is referring to.
The customer service rep can also see how many times you've requested a refund in the past. If you've had several refund requests sent in, the representative will likely try to get to the bottom of why so many refunds were necessary.
What If Your Uber Eats Delivery Is Late?
Food that was never delivered or delivered long after the estimated delivery time is likely to receive a refund. However, Uber Eats can't do much about changing the ETA because it heavily depends on how busy the restaurant is at the time.
The estimated delivery time is subject to change when the driver gets in their car because of traffic. Ordering during rush hour times is more likely that the customer will experience longer wait times.
The ETA changes in real-time after the delivery driver picks up the food. It is always best to screenshot the ETA every time it changes. If you want to get a refund for how late the delivery was, it is best to have photo evidence to prove how the experience went.
How to Cancel Your Uber Eats Order
Canceling your order on Uber Eats can be done easily within the app. The customer simply has to navigate to their recent orders list, located in the Orders tab. Once you select the order and open up the details, you can cancel the order.
Some people try to call the restaurant to cancel their order. While this is an excellent backup plan to ensure you get a refund, it is always best to start canceling using the app itself.
Here are the steps to canceling your order using the Uber Eats app:
Open the app
Click the Orders icon to open your Recent Orders List
Open the Order you want to cancel
You'll see a button that says "Cancel Order", click that
Click "Cancel Order" again when the new window pops up for confirmation
If you cancel your order after the restaurant started preparing it, you may not be able to get a full refund for the order.
Conclusion
For those with a viable reason for a refund and cancel their order promptly, the refund process is relatively easy. There is a chance that you will have to talk to a customer service rep to get things moving, but you will at least receive a partial refund. Uber Eats wants to do what they can to ensure customers have the best experience possible, including the experience of getting a refund.
If you're interested in finding out more about Uber Eats, check out the related articles below.
Related Articles:
Does Uber Eats Deliver Groceries? (Yes, Here's Where)
Do Uber Eats Drivers See Your Tip? (Before or After Delivery)
Uber Eats Gift Cards: Where to Buy and How to Use Them
Uber Eats No Couriers Nearby: What Does It Mean? (And How to Fix It)
Does Uber Eats Have Pickup? (Yes, Here's How It Works)
Let us know if you liked the article.
Lindsey Blakley is a writer on the Shopfood.com team. She is a content and e-book writer with over 5 years of experience. She has a passion for food and health & wellness. When she's not working, she loves being out in nature with her family.
Disclosure: Shopfood.com is a participant in the Amazon Services LLC Associates Program, an affiliate advertising program designed to provide a means for sites to earn advertising fees by advertising and linking to Amazon. Shopfood.com also participates in other affiliate programs and is compensated for referring traffic and business to these companies, but there is absolutely no additional cost to you if you make a purchase using our links.
Sours: https://www.shopfood.com/online-shopping/uber-eats-refund/
Local Restaurant Calls Out Rising Uber Eats Refund Requests Scam
With takeout culture at an all-time high due to the pandemic, many local restaurants have been staying busy packing orders for delivery. Of course with all the demand for takeout meals and the preparation that goes into each one–food, drinks, cutlery–mistakes can happen when. Maybe you receive your food and the beverage is missing, or your appetizer got lost somewhere along the way. But when one Toronto restaurant made a post on Instagram about the increase in missing food complaints and refund claims through Uber Eats, dozens of replies from other restaurants around the city made it seem like they weren't the only one, and that these refund claims allegedly aren't true.
RELATED: Top 6 in The 6ix: Takeout/Delivery Restaurants of the Week
Toronto Pho took to Instagram earlier this week to share their latest dilemma regarding takeout orders and customers ordering through Uber Eats. According to the restaurant, users of the delivery service app have been taking far too much advantage of the 'wrong or missing items' button after receiving their order. As stated in the Instagram post:
"Imagine us sending out these orders but completely forgetting all of the entrees and only sending a couple spring rolls or only the drinks arrive. It's impossible. We have been doing this for years and have never had so many missing item claims."

Roxanne from Toronto Pho
Other restaurants around the city have joined in on the conversation and agreed that they have never received so many refund requests. This comes at a time when takeout sales are most prevalent in the restaurant scene. Unfortunately, these small businesses are losing more revenue when customers make these claims than they may think.
"They think they're scamming Uber,"
Roxanne, an employee of Toronto Pho, told View The VIBE, "They think it's this big box company, they can afford it. But the truth is we still pay 30% commission on what we've sent out, even if the money gets returned to the customer. Not only are we making the food, sending it out and not getting paid for it but we're paying Uber 30%."
Can Uber Eats Help?
According to an Uber representative, measures are in place to protect businesses from fraudulent customers. Customers who take advantage of the refund request button are blocked from the app. If multiple Uber Eats accounts are making these possibly false accusations then it seems that this may not make much of a difference. When asked if restaurants had a chance to refute these claims to Uber, Roxanne stated, "It's a very lengthy process and more times than not they won't agree unless there's photo proof from our end. We would have to take photos of everything that goes out to prove it was sent. During our peak hours, we do not have the time for that. How would we even collect and keep track of that data?"
As ordering customers we must stay truthful in our claims because while yes, humans can make mistakes and forget to pack items of your order, these small businesses are struggling to stay afloat in the first place. To keep the Toronto culinary scene as rich and diverse as it is, we must continue to support these restaurants through this hard time.
In short. To all of those thinking they're scamming the system, you're really just putting the last nails in some of these dying restaurants' coffins.So if you know any one doing this… please tell them to stop! Or else any of the hotspots we know any love, sadly won't make it.
Photo: Left, Toronto Pho Restaurant on Yelp, Right, @TorontoPhoRestaurant Instagram.
Sours: https://viewthevibe.com/local-restaurants-claim-fraudulent-customer-refund-requests-on-ubereats/
Getting an Uber Eats Refund Has Never Been Easier!
Uber Eats is the popular online food delivery platform available through a web browser, iOS, and Android app. It was launched by the ride-sharing service Uber in 2014 and managed to take almost a quarter of the food delivery market in the U.S. in 2018. The growth trend is expected to continue in the following years.
Through Uber Eats, users can explore restaurants, read menus and reviews, order food, and pay for everything with a credit card on file. Couriers deliver meals on foot, by car, bikes, or scooters. 
Uber Eats Refund Policy 
To qualify for a refund with Uber Eats is no easy feat. Ordering food is done fast, several taps on your phone screen, and your order is sent to the restaurant. If you forgot to add some fries or a salad, or if you changed your mind about the whole order, you have to act fast. Uber Eats orders can be canceled before the restaurant accepts them, which usually happens right away or in a few minutes. 
Besides immediate cancelations, you may get a refund from Uber Eats for mistakes made by the restaurant or delivery staff, including:
Missing items
Incorrect items
Incorrect orders
Late orders
In case of missing or incorrect orders, you need to report the problem to Uber Eats within seven days to get your money back.
When it comes to the question of how long Uber Eats refunds take, their website is not providing a lot of information. Some Reddit threads state long waiting times, extending to over three weeks. 
Get an Uber Eats Refund With DoNotPay!
Figuring out the refund options for orders that didn't live up to your expectations on the Uber Eats website is challenging. The policies are scattered all over the place, and choosing the right course of action feels confusing and not user-friendly. 
To avoid wasting your time or giving up on the process because it's too complicated, try DoNotPay. You will notice how fast and easy it is.
Start by creating your profile on our website in your web browserfor your smart device. Once you sign up, follow these steps:
Choose Chargeback Instantly from the homepage
Provide the name and the address of your bank
Answer questions about the Uber Eats order you want a refund for
Confirm your identity
Our refund questionnaire takes less than five minutes to complete. As soon as you're done, DoNotPay will send a dispute letter to your bank and Uber Eats. You can go about your day and wait for the money to show up in your account. 
If it becomes necessary, your pocket-sized robot lawyer will get you a letter with all relevant Visa and MasterCard regulations to make your case stronger. 
Other Uber Eats Refund Methods
Whether you want to cancel an order or file a complaint about the order you received, you will have to use the Uber Eats app or website. Here's the overview of the methods you can use to get your money back:
| | |
| --- | --- |
| Can you request a refund via | Yes / No |
| DoNotPay | Yes |
| Email | No |
| Phone | No |
| Mail | No |
| Website | Yes |
| In-person | No |
| Uber & Uber Eats Apps | Yes |
How to Cancel Uber Eats Order via Uber Eats App
To cancel the order you have just made and ensure a full refund, act as fast as possible and follow these instructions:
Open the app on your smart device
Tap Orders at the bottom of the screen
Select the Upcoming tab to access orders that are currently in progress
Tap on the order you want to cancel
Select Cancel Order in the order screen
Confirm by tapping Cancel Order in a pop-up screen
Provide the reason for canceling and tap Done
Canceling Orders in the Uber App
If you use the original Uber app both for rides and ordering food, you can cancel the order you no longer want in this manner:
Tap on the Uber app 
Pick Order Food from the home page
Hit the Profile icon in the upper right corner
Choose Orders
Locate the order you want to cancel and tap Cancel Order
Confirm your choice by hitting Cancel Order one more time
Reporting Missing or Incorrect Orders on the Uber Eats Website
If the problem with your order came from the restaurant's or delivery person's negligence, you can submit a complaint to Uber Eats and possibly qualify for a refund. The procedure requires using the Uber Eats website and includes these steps:
Open the Uber Eats page for missing and wrong orders
Sign in with your account credentials
Provide information about missing or incorrect items
Upload a photo of your order to increase your chances of getting a refund
Submit your complaint
How to Contact Uber Eats – Alternative Ways
While the following methods are not listed as proper channels for handling refunds, you may still try to use them. 
Uber Eats Email
Uber Eats can be reached via email if you send your message to [email protected]
Call Uber Eats
Another option is to use the phone. If you want to try to get your money back by talking to a customer representative, dial Uber Eats contact number 800-253-6882. If everything else fails, try sending them a message on their social media accounts.
Prepare for your Uber Eats Complaint
Make sure to prepare all the relevant details for your complaint, including order numbers and account information, as you will probably have to explain the issue from the start. If you want to avoid long waiting times, use DoNotPay to jump the queue and talk to a real person right away.
Potential Problems With Uber Eats Refunds
If the restaurant already started preparing your food when you change your mind, getting the money back might not be possible anymore. You may still receive a partial refund for items like the tip, service fee, booking and delivery fee, etc. The overview of charges will be visible in the last steps of the cancelation process before you confirm your choice. 
In the case of late deliveries, Uber Eats states that external factors like bad weather or traffic jams can cause delays. If your delivery person attempts contact, but they're not successful, you won't qualify for a refund, and your card will be charged. 
DoNotPay Can Help you Get a Refund for Various Services
Don't you just hate it when you buy a product or service and realize it's not to your liking? Your money doesn't need to be wasted like that. With the help of DoNotPay, you can request a refund from any company, even the ones that officially offer no refunds, in just a couple of minutes. All you need to do is provide our chatbot with the necessary information, and we will fax a refund request to your bank. We can also contact the service provider for you and ask them to refund your payment. We can help you request a refund from:
DoNotPay Protects Your Privacy and Finances
Sharing your credit card details online comes with certain risks, and it's getting more difficult to tell good and bad websites apart. With DoNotPay's virtual credit card generator, you will be able to protect your identity and bank account from cyber scammers.
Whenever you run into a suspicious email or website, generate a virtual credit card and proceed without worries. Our virtual cards also work like a charm if you want to avoid automatic payments after free trials.
Uber Eats Refunds Are Just One Example of How Helpful DoNotPay Can Be!
Don't worry, we didn't forget that our users might need Uber refunds for rides too, but that's not all. Have you ever experienced sexual harassment by an Uber driver? If the answer is yes, you should know that DoNotPay can provide help with problems as serious as this one. The world's first robot lawyer can assist you if you choose to sue Uber in small claims court.
Do you need to get a refund from Amazon or Target or some other company as well? How about the help with lowering your bills or protecting your inbox from dangerous spam emails? DoNotPay's mission is to reduce the amount of time and money you spend on annoying paperwork and bureaucracy. 
We pride ourselves on how easy and convenient DoNotPay's methods are. Set up your profile in a web browserto your iPhone or iPad and make your life easier by using our tools. We can help you with: 
Sours: https://donotpay.com/learn/uber-eats-refund/
UBER EATS REFUND METHOD (WORKS 9 TIMES A MONTH) 2020 !!
Who cops the cost of an Uber Eats refund and why that's about to change
Video above: The restaurants boycotting the delivery apps
Refunds for unsuccessful Uber Eats meal deliveries have come from the pockets of restaurants, even though they have had no control over meals once they've been picked up from their venues.
Since 2016, Uber Eats' contract terms have given customers the right to a refund at the expense of restaurants regardless of whether they are responsible for the issue.
Now, that's set to change.
An investigation by the Australian Competition and Consumer Commission has scrutinised the "unfair terms" of the delivery platform's contract.
"They make restaurants responsible and financially liable for elements outside of their control", ACCC Chair, Rod Sims said.
"They appear to cause a significant imbalance between restaurants and Uber Eats; the terms were not reasonably necessary to protect Uber Eats and could cause detriment to restaurants."
Righting their wrongs
Following the ACCC's investigation, Uber Eats has committed to amending the terms that have been deemed as unfair.
Restaurants will only be held responsible for matters within their control, such as incorrect food items and missing orders.
They will also have the opportunity to dispute refunds, which will be reviewed by the delivery platform.
"We will continue to monitor Uber Eats' conduct to ensure restaurants are not unfairly held responsible for matters outside of their control and Uber Eats does not hold anyone else responsible for parts of the service it controls," Mr Sims said.
Too little too late for some
This is not the first time delivery services like Uber Eats and Menulog have been called out for exploiting small businesses and delivery drivers.
In August last year, The Feed reported that a growing number of Australian cafes and restaurants were choosing to boycott food delivery services.
Owner of Burgers by Josh, Josh Arthurs, deemed food delivery apps as damaging to the hospitality industry, withdrawing his restaurant from their services because of the disproportionately high percentage of profits they take.
"35 per cent of what you take is your profit margin, but they take all that for delivery, so you get left with nothing," Mr Arthurs said.
Like many other restaurant owners, Mr Arthur was sick and tired of bearing the cost of food that turned cold, became damaged and sometimes went missing after leaving his restaurant.
Uber Eats will be rolling out changes to their contracts which they say should be completed by December this year.
The Feed reached out to Uber Eats for comment and received no reply at the time of publication.
Sours: https://www.sbs.com.au/news/the-feed/who-cops-the-cost-of-an-uber-eats-refund-and-why-that-s-about-to-change
Eats too refunds uber many
Sours: https://news.ycombinator.com/item?id=23096345
HOW TO GET FREE \u0026 UNLIMITED FOOD IN UBER EATS 😱
.
You will also like:
.
508
509
510
511
512