30 Classy Black Ponytail Hairstyles
Not only is this hairstyle practical, but ponytail is also classy and chic at the same time! To give your pony a go with a bit of a difference, we've got together some really great options with how to's and inspiration to try new takes on the classic hairstyle everyone knows very well.
Chic Black Ponytail Hairstyles
Check out the ideas in pictures below to get inspired.
#1: Long and Sleek Black Ponytail
This is a chic and stylish variety of ponytail hairstyles for black hair. Lovely, lengthy and totally sleek, this ponytail is ideal for day or night, and it can easily take you from the afternoon boardroom to evening cocktails in a flash. The hair is flawlessly straightened and then pulled back into a ponytail with a hair wrap around the base.
#2: Low Ponytail with Waves
This particular style works well with relaxed hair or it can be re-created by utilizing hair extensions. It's very pretty, with sexy, loose, shiny waves. To copycat the style, create a low ponytail with an accurate side part, wrap hair around the base of the ponytail and style waves using a curling iron.
#3: Curly Blonde Afro Puff
If you hate putting heat on your curls, but love color, then this is the hairdo for you. You can proudly spotlight your natural coils with this fluffy afro puff. Plus, updo styles for natural hair don't get any easier than this one. Opt for a low-tension hair tie, like ribbon elastics or spiral, telephone cord-inspired ones, – these will reduce the chances of breakage.
#4: Sleek Bubble Ponytail
Black ponytail hairstyles are versatile because they can be everything from fun and expressive to sleek and modern. This coif falls into the latter category. While it looks very intricate, it's actually super easy to recreate. Start with a routine low pony. Then, apply six more hair ties, evenly spaced, to create the cute, bubble effect.
#5: Pony with Accent Braids
Braids are a stunning way to enliven updo hairstyles. Not only can they enhance the sleek allure, but they are also used for a diversity of textures, extra volume and height. Add in a couple of cornrows for some edge and wrap several more braids around the base of your ponytail as a chic accent.
#6: Waist-Length Ponytail with Bangs
Black ponytails are not just for the gym and off-duty days, as proven by this elegant pony. The side 4-strand braid and swooping bangs are the sophisticated finishing touches that transform this classic pony. Try out this hairstyle for your next formal affair and you're sure to make a statement.
#7: Cornrows and Senegalese Twists
Ponytail hairstyles for black hair can be great choices to protect your natural locks. With braids and twists, you don't have to worry about straightening or brushing your hair. They are simple, cute, and ready to go. Just be sure to keep your scalp moisturized with oil or a hair lotion to maximize the protective benefits of the coif.
#8: Curly Pony with a Braided Pompadour
Balance the svelte style of an updo with a bevy of curls. With the slicked-back sides and voluminous top, it's a modern, clipper-free alternative to a mohawk. Add color, by incorporating a metallic thread to the accent cornrows instead of opting for highlights. There are endless ways to keep your ponytail exciting.
#9: Black and Luscious Pony
Want longer and fuller hair, but don't like the high price tag of a weave? Opt for a drawstring ponytail as a more economical choice. It will let you change-up your look in an instant, whether you want something casual or fancier like the coif pictured.
#10: French Braids
If you want to wear weave ponytail hairstyles, you can get creative with braids trying a chunky braided pony wrap like the one pictured. Add a side braid that starts from the hairline and feeds into the braided wrap for a new take on the old and good sleek pony.
#11: Sky-High Pompadour Braid
French braids don't always have to be close to the scalp. Fan yours out for a voluminous, pompadour effect. It will give you extra height and make your hairstyle stand out from the crowd.
#12: Braided Millennial-Pink Pony
Box braids are a classic choice for black women; make the hairdo yours with fun colors and a high pony. This ever-trending shade of pink is a Tumblr-worthy color that radiates playful vibes. While this black-and-pink palette is stunning, choose whatever will show off your personality best.
#13: Chocolatey Pony with Wavy Edges
Black girl ponytail styles are mostly fun and extravagant, as shown in many of these pictures. Make yours unique by wearing it up high and adding a little curl to the ends for a retro vibe. Slick down your baby hairs to enhance the sleekness of the coif.
#14: Black Layered Senegalese Twists
Senegalese twists are an extensions favorite among African American women. While it takes hours to get them installed, it's worth the time you save the weeks following. Just throw the twists up in a ponytail, whether you are off to the gym or hanging out with friends. Hairdos don't get any more low-maintenance than this.
#15: Side-Pony with Swooping Bangs
With bangs swooping in the front and a sleek pony in the back, this burgundy coif makes a statement coming and going. The reddish hue ensures your hairstyle is stunning when it's up or hanging down. But a ponytail, shifted to the side, is an elevated choice for dressier occasions.
#16: Half-Up, Half-Down Style
Taking its cues from Kylie Jenner, this half-up style is svelte and alluring. Ponytail hairstyles with weave, are gorgeous because the extensions not only bring length, but also unmatched luster. To maintain the sheen, apply oil to your hair and sleep in a silk bonnet or scarf. It will keep your long locks healthy, even if they aren't technically yours.
#17: Sleek and Chic Ringlet Ponytail
Hairstyles can be understated without it being a bore, because simple and plain are not synonymous. This sleek ponytail relies on a single ringlet to elevate its allure and add just the right amount of femininity.
#18: High-Top Ponytail with Wavy Extensions
Use a drawstring ponytail to get an "I dream of Jeannie"-inspired look like this one. The waist-length tresses will be fun to whip around on the dance floor, and they will beautifully flutter behind wherever you go. For a more natural-looking appearance, cover up the base of the extensions with a thick strand of the hair.
#19: High Curly Black Ponytail
Ponytails for black hair often have lots of texture to use to their advantage. Whether you have kinky curls or tight waves, show them off with a half-up coif. Use different sized French braids at the top of the head to inject some visual interest.
#20: Lustrous Blonde Updo
Shades of blonde really pop against African-American skin tones. The warm hues beautifully complement each other. A sleek ponytail is a lovely way to show off the dimension of the color fade. With weave, you can achieve an even longer, svelte style.
#21: Chunky Black Ghana Braids
A traditional go-to for black hair, these Ghana braids make getting ready in the AM a cinch. Already braided into a ponytail, there isn't much styling left to do. You can always change-up your coif, for example, with beads or filigree cuffs for a boho finish.
#22: Reverse French Braids with Chocolate Coils
Natural ponytail styles are perfect if you want to make your beautiful kinks and coils the focus of your hairdo. Keep it simple with two French braids that draw the eye into your voluminous mane.
#23: Long Braided Ponytail
Black ponytail hairstyles rarely get more unique and interesting than this one. Featuring extremely long braids, this cute ponytail is definitely a head-turner. As the photo shows, there are several lengthy individually braided pieces that form the actual ponytail, while there are also three divided sections on top that are also braided. One of the highlights of this ponytail look is the intricate braided base that is wrapped around the ponytail itself.
#24: Micro Braid Ponytail
There is a wide variety of ways to create black hair ponytails. This one happens to feature the accurate rows of small cornrows braided closely to the scalp and fed into a cute ponytail. The actual ponytail is left long and freely-hanging. The final result is a style that is great for warm weather, vacations or weekend getaways.
#25: High Ponytail with Accessory
If you're going to rock a high ponytail, you may want to keep it simple but adorned with an accent accessory. Featuring a soft light brown hair color, this pretty ponytail is long and touchable. The highlight of the look, however, is the stylish golden hair accessory that allows the ponytail to keep its super high position on the head.
#26: High Black Pony for Relaxed Hair
A sleek high ponytail is definitely perfect for evenings and special events. To get it just right, it needs to be pulled back neatly and tied high enough to let the hair fall around your face. Ciara gives us a great example.
lev radin / Shutterstock.com
#27: Sleek and Shiny Ponytail
Rihanna knows how to wear a ponytail well. Her sleek and shiny low ponytail creates a perfect texture harmony with her satin dress. The hairstyle is sophisticated and elegant, and it's also easy to recreate – just as long as the hair is kept very tight and hair serum is used for shine.
Helga Esteb / Shutterstock.com
#28: Black Ponytail Hairstyle with a Bouffant
Ponytail hairstyles can be really creative and playful. Shaun Robinson has styled hers with an added volume on top – a bouffant. She also has her bangs styled to the side and delicate waves added to her long black locks.
Helga Esteb / Shutterstock.com
#29: Low Black Ponytail with Bangs
Ponytails are great when you want to keep your hair away from your face and also go for a bit different look. Styles like Penny Johnson's Jerald work perfect as a variety of effortless day-to-night 'dos you can cope with in a matter of minutes.
Helga Esteb / Shutterstock.com
#30: Neat Ponytail with Voluminous Curls
Voluminous black curls look terrific not only in side downdos, but in chic ponies as well. Lilly Ghalichi rocks a luxurious hairstyle with flowing silky waves gathered at back into a posh ponytail.
Helga Esteb / Shutterstock.com
As you see, there's no need to wear the same type of pony for years. Try different textures, finishes, accessories and new quirks you've learnt here. Why not give these fab styles a try?
Sours: https://therighthairstyles.com/black-ponytail-hairstyles/
Black ponytail hairstyles are a standard, and they are one of the most natural hairstyles for African American ladies. We say that for many reasons, imagine that black ponytails are comfortable to use, and they are stylish too.
You can use black ponytail hairstyles everywhere. You can wear them at work or when you attend a party. It all depends on how you can create this style.
To confirm that there are beautiful different ways to consume black ponytail hairstyles, we have made to you 35+ best black ponytail hairstyles 2021 for black women that nd you should try this year. There is a hair updo for everyone. You will face trouble deciding which item to try beginning!
Bubble ponytail
Bubble ponytails look unusual, and it is one of our looks. This hair gives ways to use the trend in fashion. Here, we have pretty long black ponytail hairstyles. The hairstyle adorned with a golden pattern and a cool clip besides.
It is a beautiful way, and the length of the black ponytail gives the hair that wow part. You can see tutorials online for black bubble ponytails. See also these Small Box Braids Hairstyles.
The next hairdo for the stylish African ladies! Here, we have a braided black ponytail hairstyle, and the below section of hair cut. As you can view, the issue is so smart. We prefer this haircut and black braided mixture.
The braids hairstyles are a pretty blonde value, and this color makes a statement. Hair like this is a must-have for those who want a full hair makeover. Recreate that, or you can try the hairdo in a different shade. Red would look unusual.
Multi-tone styles
We have a multi-tone ponytail idea. The hair styled into high braided black ponytail hairstyles. The braids on the top feature a classy pattern, and the actual twists themselves are a blend of colors.
Some are black, and a few have a dark and shade added to them. As you'll see, this multi-tone look is so pretty and classy. You'll keep the color change subtly like this, or add bolder color. Any value from silver to red will look beautiful. You may love these 2 Feed in Braids Hairstyles.
Multi Braided
This hair idea is one of our favorites! This style features an extended and low ponytail. The hair within the ponytail braided to make a multi braid look. It's a unique and charming style. This hair is often easy to use, and it'll suit everyone too.
Weave Ponytail Hairstyles
We have a shocking ponytail that will wow everyone! For this look, the hair is extremely long, and therefore the ponytail split into two sections.
This black ponytail is a stunning hairstyle, and it is another ponytail worn for any occasion. This black ponytail is stylish for each day, but glam enough for parties so on. We love this unusual twist look!
Curly Weave
The next black ponytail is gorgeous. The braided hair styled long, and therefore the ends of braid also are curly. The subtle Curly Weave only gives the hair lightly of style and beauty. A ponytail like this is comfortable to wear.
Ponytail Hairstyles
We have a natural and classy ponytail. The hair braided and styled into a high ponytail. Some hairstyles are different thicknesses, and every twist is curly at the head. The uniformity means it just looks gorgeous. You can juice up the design with some accessories.
Ponytail With Bangs
Other cute thanks to wearing a ponytail are with bangs. As you'll see, the light bangs look so beautiful with the ponytail. They soften the design as ponytails can sometimes be a touch harsh once they are very tight. Do this look, or you can choose side-swept bangs instead.
Big Bubble
Crochet Ponytails
Long Black Ponytail
Half up Half down
Double Bun
We hope that you have found your best black ponytail hairstyles to create the next occasion.
Sours: https://ankarastyl.com/best-black-ponytail-hairstyles/
23 Cool Black Ponytail Hairstyles You Have to Try
Ponytails are a classic and they are one of the most popular hairstyles for women. This is for many reasons but we think that ponytails are easy to wear and they are versatile too. You can wear a ponytail anywhere from work to a party. It all depends on how you style it. To show that there are gorgeous different ways to wear a ponytail we have brought to you 23 black ponytail hairstyles you should try in 2020. There is a hair idea for everyone, you will have trouble deciding which one to try first!
1. Curly Black Ponytail with Loose Braids
First up, we have this gorgeous ponytail with loose braids at the sides. The ponytail is styled high on the head and the loose hair is beautifully curly too. Each braid is also accessorized with beads. It is a unique and trendy ponytail that will make you stand out from the crowd. You can recreate this or add in your own sense of style by maybe changing the color or the accessories.
2. Stylish Bubble Ponytail
Bubble ponytails look amazing and it is one of our favorite looks. This next hair idea shows how to wear the trend in style. Here we have a very long ponytail with nine bubble sections. The hairstyle is complete with a gold hair tie and a stylish clip too. It is a stunning style and the length of the ponytail really gives the hair that wow factor. You can view tutorials online for bubble ponytails.
3. Glam Low Ponytail with Curls
Glam up your look with a ponytail like this one! This ponytail starts sleek and then once the ponytail begins, the hair transforms into beautiful curls. There is also a wrap of hair around the base of the ponytail too. It is a gorgeous hair idea and it would be perfect for any occasion where you want to impress. 2.5 bundles of 14 and 16 inch Dommie Cole hair extensions were used to create this ponytail.
4. Trendsetting Shaved Hair and Braids
The next hairstyle is for the trendsetting ladies! Here we have a braided ponytail and the lower section of hair is shaved. As you can see, the result is so stylish. We love this shaved and braided combination. The braids are also a stunning blonde color and this shade really makes a statement. Hair like this is a must-have for those who want a complete hair makeover. Recreate this or you can try the hairstyle in a different color. Red would look amazing.
5. Long and Loose Weave Ponytail
If you would prefer a simpler style, then you should take a look at this. Here we have a long and loose ponytail. The ponytail is styled high on the head and the hair is straight with a slight curl. There is also a stylish wrap of hair around the base of the ponytail too. This is an easy to wear look and you can dress the hair up or down to suit any occasion. So, it is great for the busy ladies who just need a gorgeous style that can be worn with ease.
6. Multi Tone Braided Ponytail
Next, we have a multi tone ponytail idea. So, for this look, the hair is styled into a very high braided ponytail. The braids on the head feature a trendy pattern and the actual braids themselves are a mix of colors. Some are black and some have a dark and rich shade added to them too. As you can see, this multi tone look is so pretty and stylish. You can keep the color change subtle like this or add bolder color. Any color from silver to purple will look stunning.
7. Unique Black Ponytail Idea
Looking for a more unique hairstyle? If so, this could be perfect for you! Here we have a trendy ponytail that is sleek and long. There is a section of the hair on the head that is also braided. The braided area features two braids with criss cross braids in the center. We love this creative and statement making style. It is great for the ladies who want to try something a little different.
8.  Multi Braid Low Ponytail
This next hair idea is one of our favorites! This style features a long and low ponytail. The hair in the ponytail has been braided to create a multi braid look. So, this is not like your classic three strand braid, it looks like there is more than one. It is a very unique and beautiful style. This is easy to wear and it will suit everyone too.
9. High Ponytail with Thin Cornrow Braids
A lot of ponytails feature chunky braids but very thin braids can also be used to create stunning black ponytail hairstyles. Here is a stunning example of the style that you could create. This ponytail is styled very high on the head and all of the hair is braided into super thin braids. As you can see, this thickness creates an amazing hairstyle. It is just a beautiful version of the braided ponytail and it would look fabulous with ombre color too!
10. Twisted Weave Ponytail
Next, we have a stunning ponytail that will wow everyone! For this look, the hair is very long and the ponytail has been split into two sections. Both sections of the hair have then been loosely twisted together. This is a gorgeous hairstyle and it is another ponytail that can be worn for any occasion. It is stylish for every day but glam enough for parties and so on. We love this amazing twist look!
Sours: https://stayglam.com/beauty/black-ponytail-hairstyles/
Sleek BOMBSHELL PONYTAIL USING BUNDLES
12 BEST PONYTAIL HAIRSTYLES FOR BLACK WOMEN 2021
If there is any hair style that will always remain a classic, it is the ponytail style. You can never go wrong with them.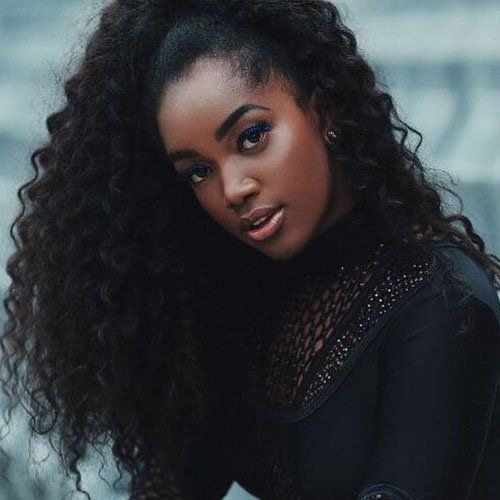 They are easy to make, easy to maintain, gives the face definition and an attractive overall look. Ponytails can also be worn to almost any event.
If you're looking to find out the best ponytail hairstyles black women can try out, keep reading.
1. Afrocentric Ponytails:
Hair styled with a kinky ponytail extensions as an up-do or low bun will always be chic. They are however a variety of afrocentric ponytails depending on the definition of curls present in the fro. The bigger the ponytail, the better. It screams "go big or go home".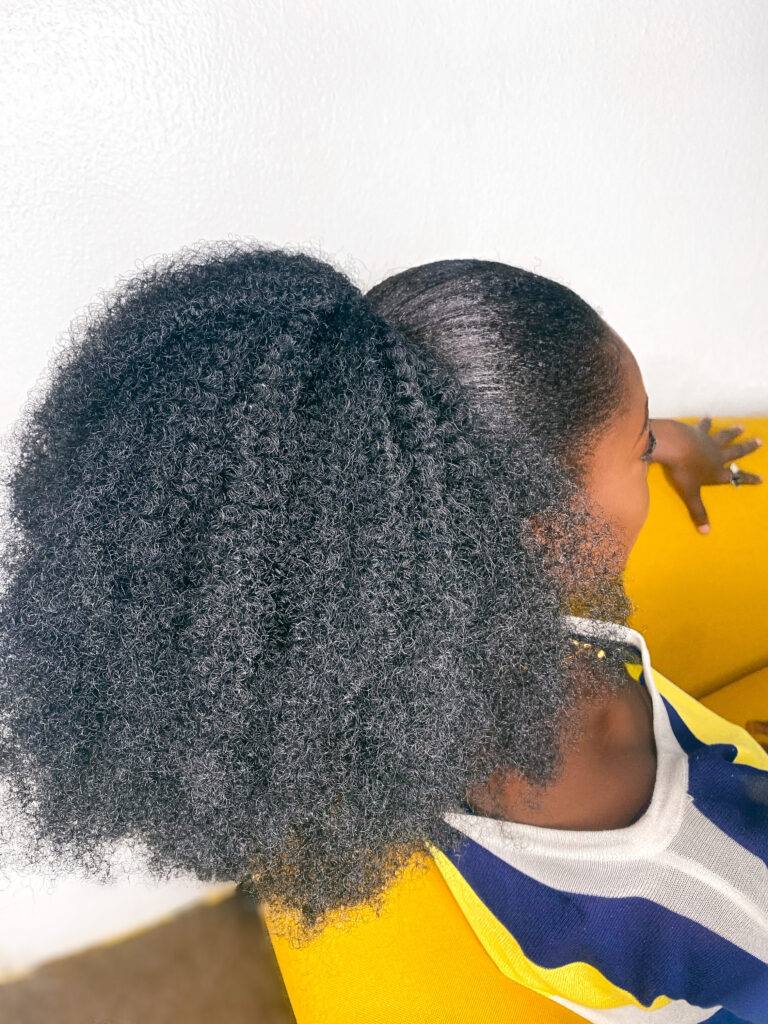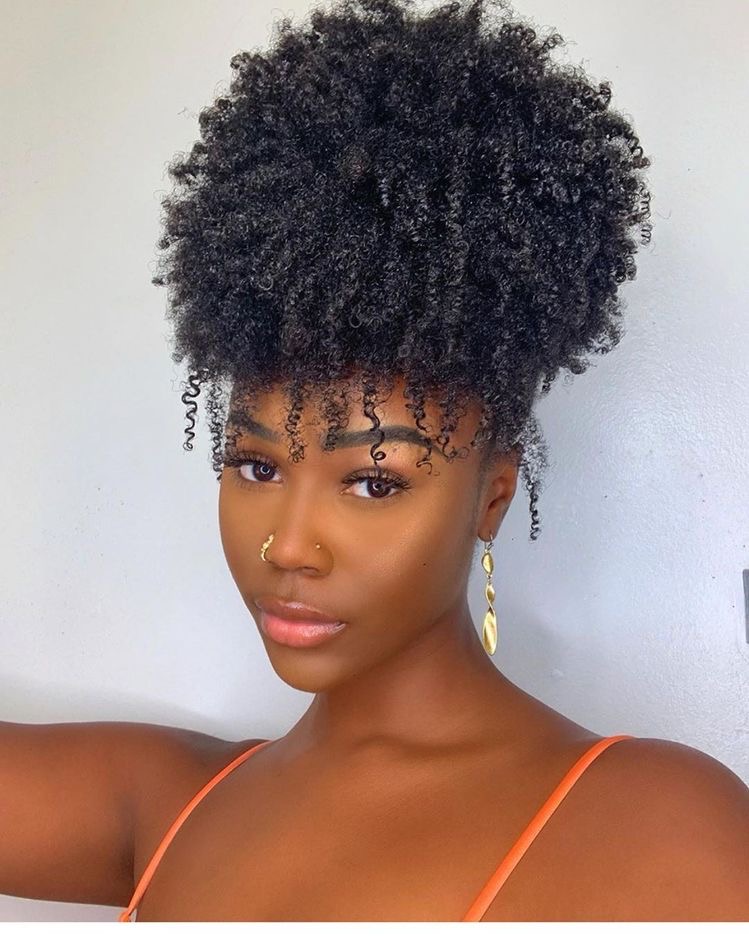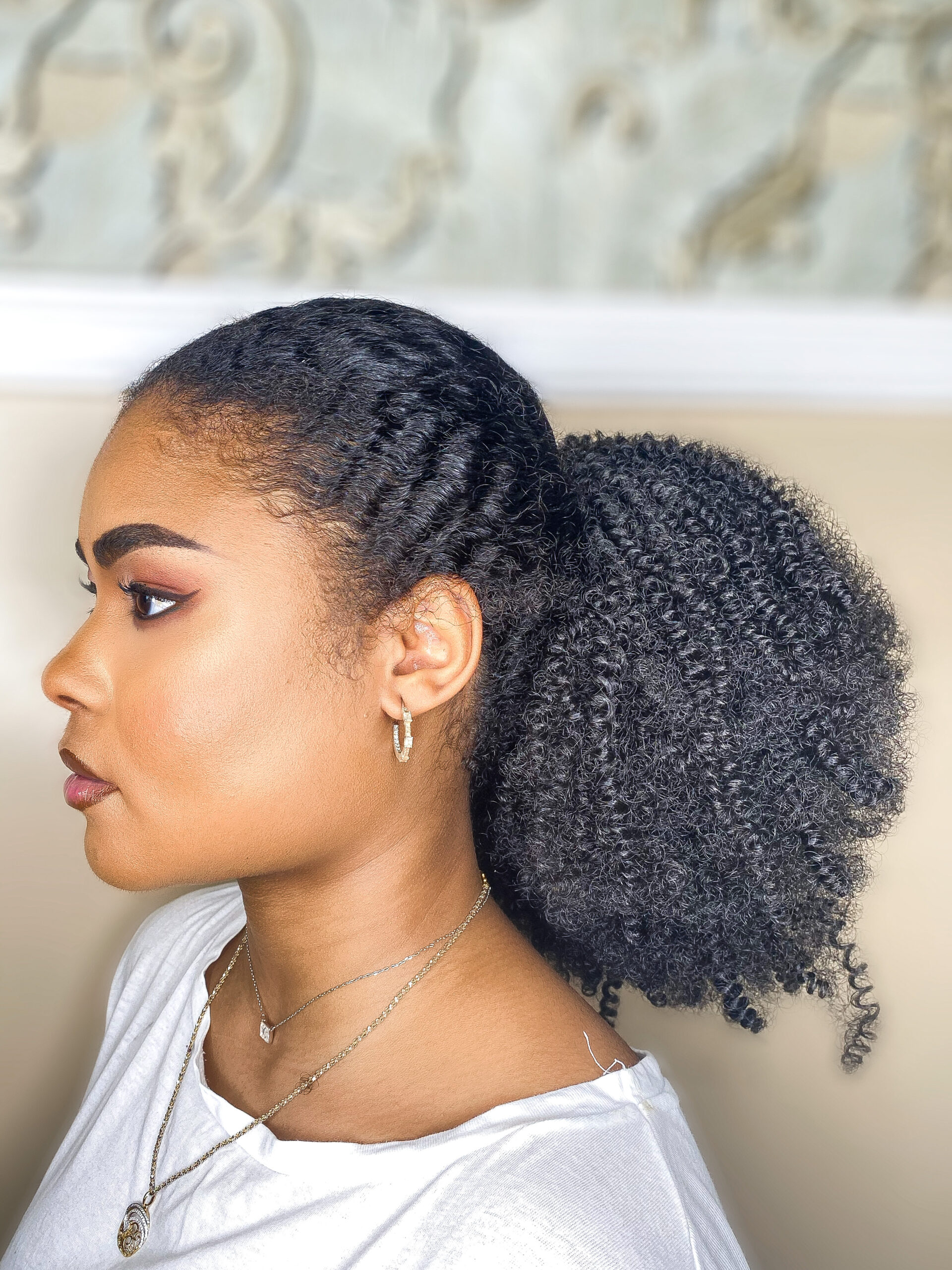 SHOP PREMIUM FIBRE PONYTAILS
2. Sleek Straight Ponytails
This happens to be one of the most popular ponytail styles. It is classy and really easy to wear. The hair is flawlessly straightened and pull back into a Ponytail with a hair wrap around its base. It's the perfect ponytail for dinner, lunch dates or fancy parties.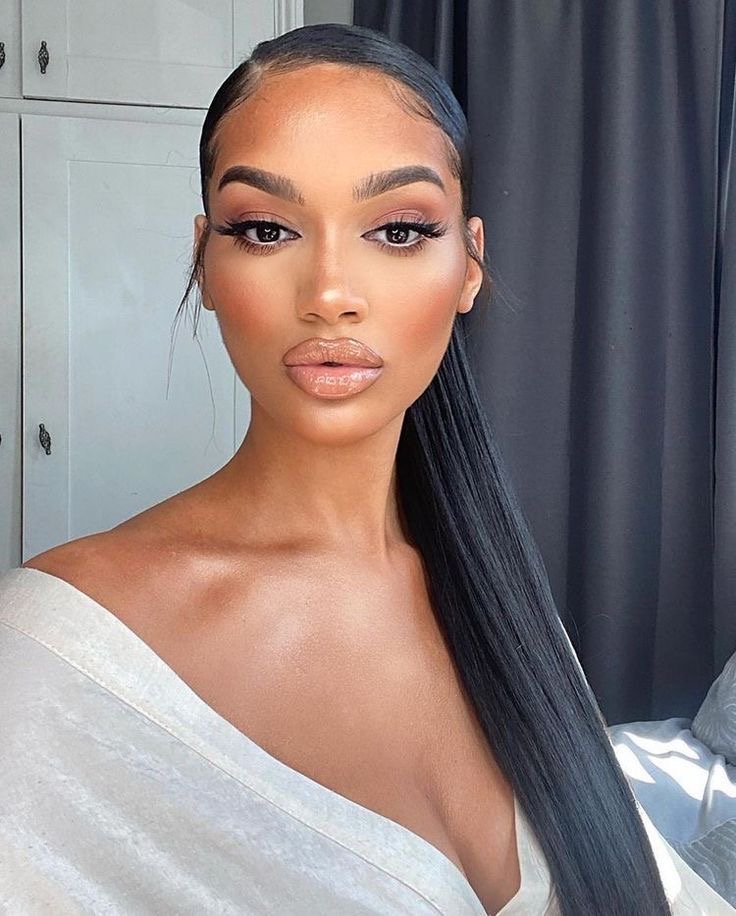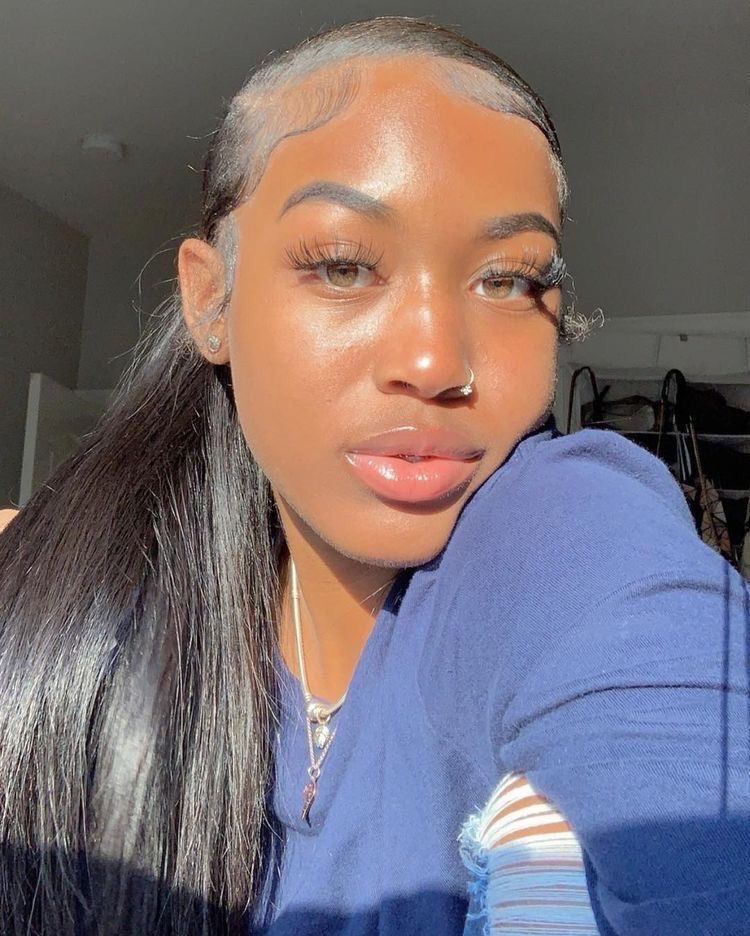 3. Centre Braided Ponytail
Your ponytail doesn't have to be boring. You can spice it up by braiding the hair from top and then tying them down into a ponytail.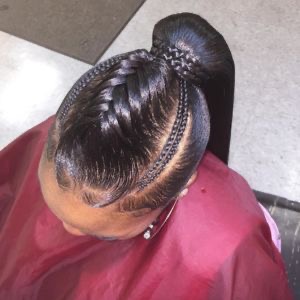 4. Interlocked Twists Ponytail
Here is yet another unique ponytail where the the top of the hair is parted into sections and each section is made to cross over another.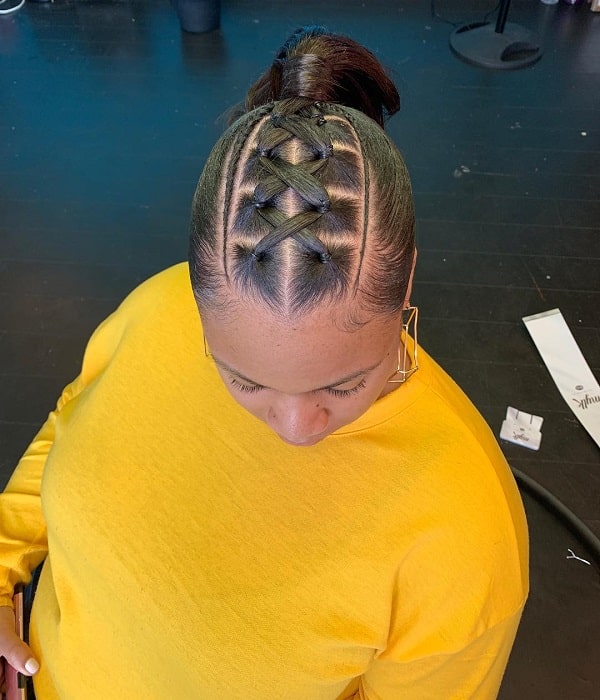 5. Braided Ponytail
The hairstyle is known for its simplicity and beauty. It consists of a ponytail that drops down and made into a simple fluffy braid.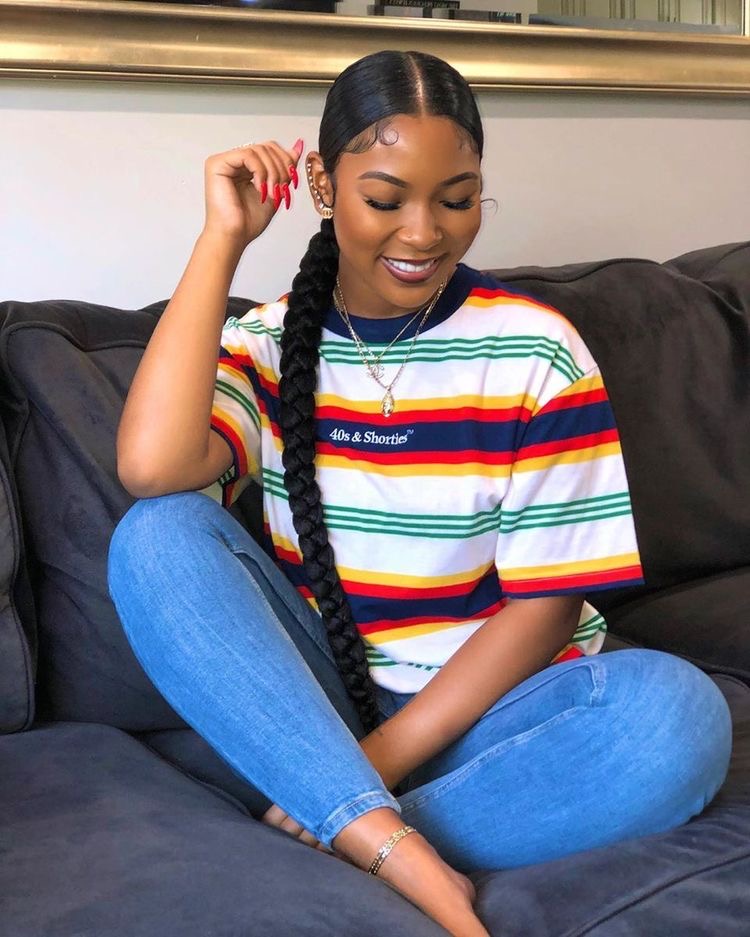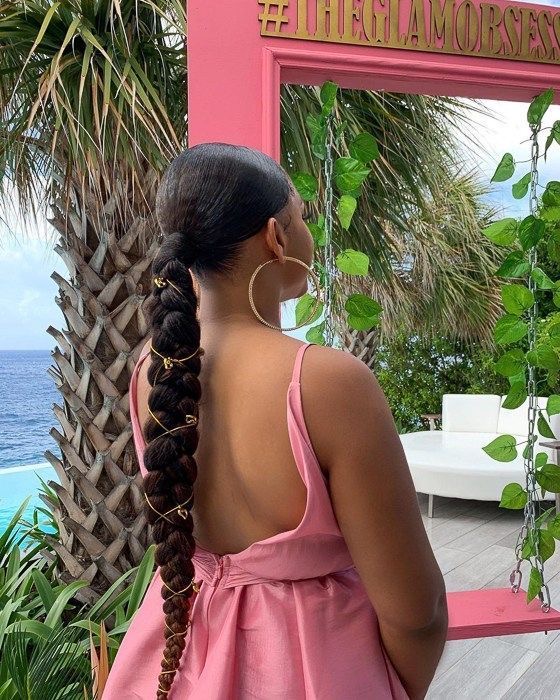 6. Bubble Braid Ponytail
This look can be achieved by having a thread wrap the ponytail in sections from the top to the tail, giving off a bubbly look.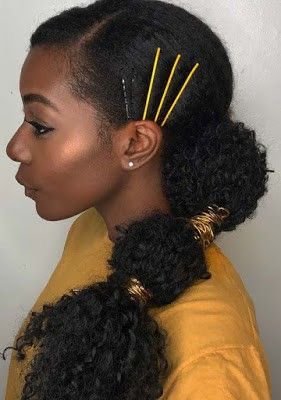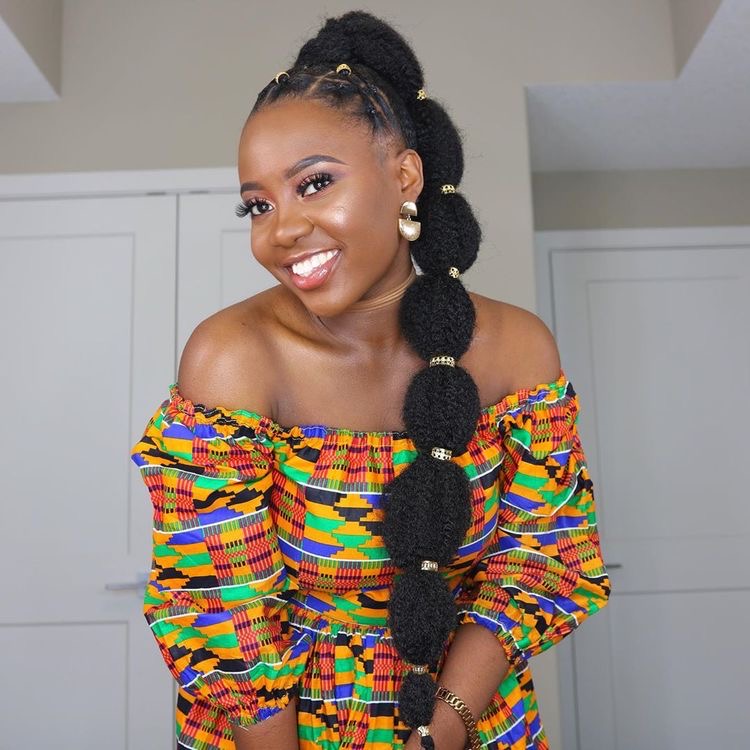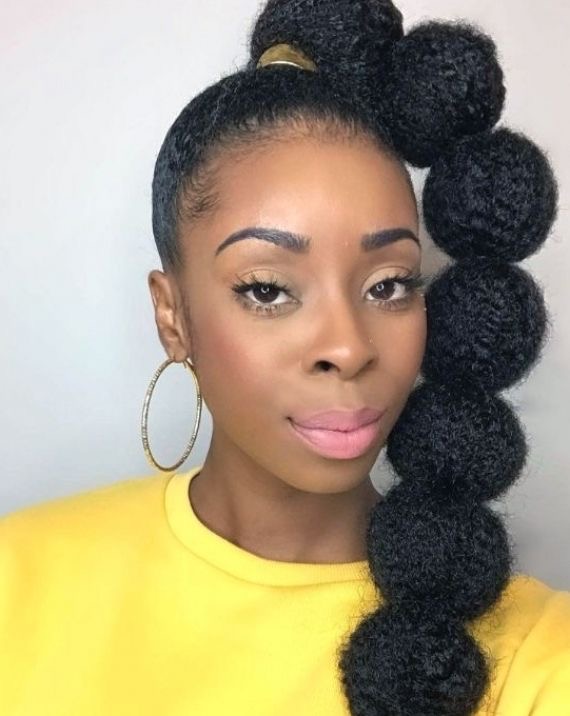 7. Fish Tail Braid Ponytails
This has got to be an all time creative style. It is simply a  ponytail that drops down into a fish tail braid.

8. Ponytail With Bangs
Sometimes, all you need is just a bang to make it all make sense.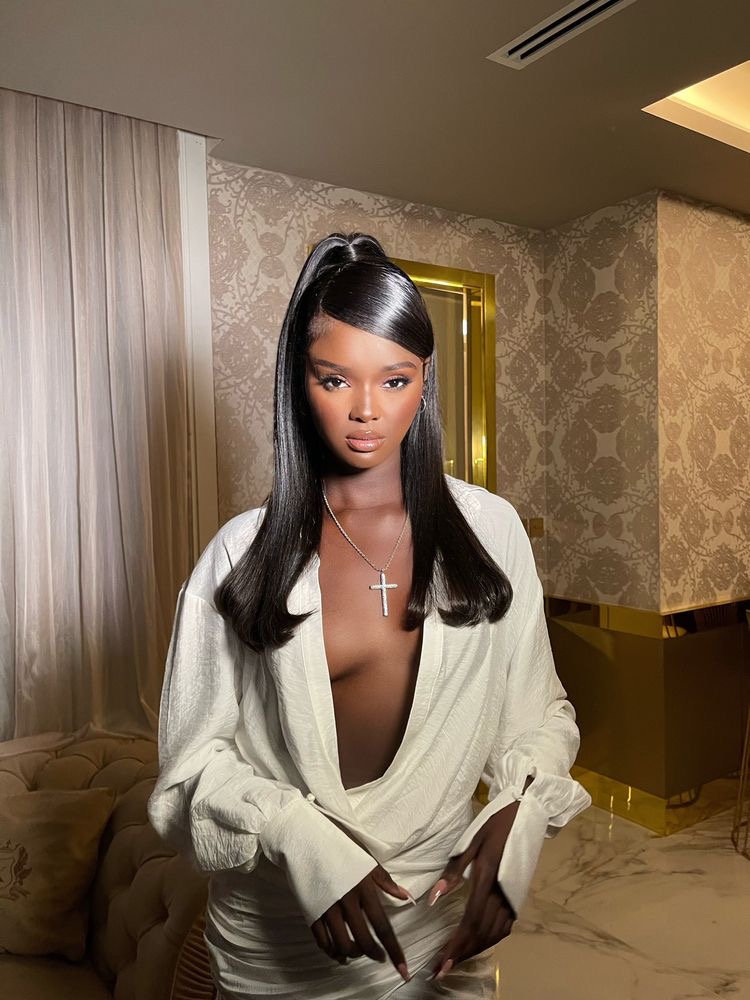 9. French Braids Ponytail
Two French braids neatly packed into a down ponytail just makes the difference.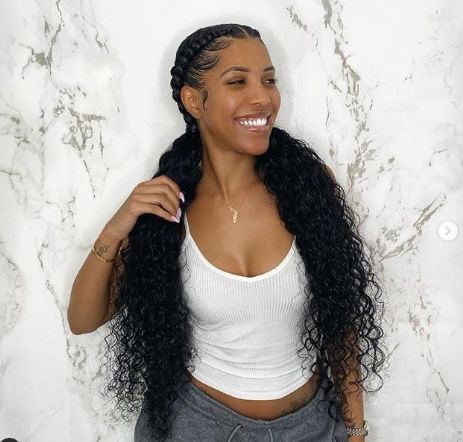 10. Long Curly Side Ponytail
Another cute ponytail variant with long curly hair swept to the side. Gives such a glam look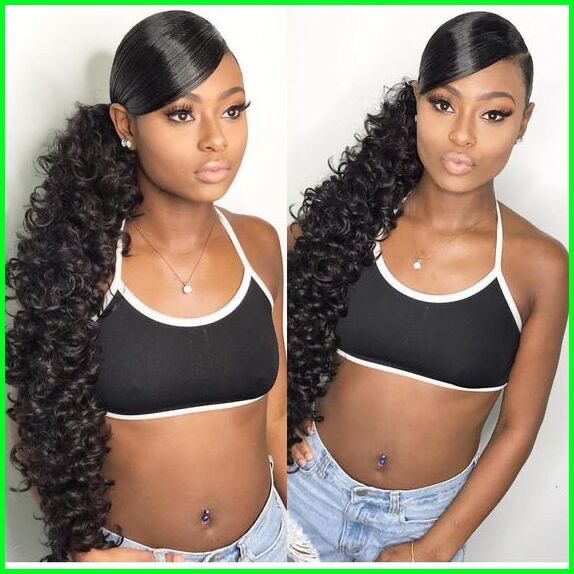 11. Ponytail With Crochet Hair
Crochet hair  can stylishly and confidently be incorporated into ponytails.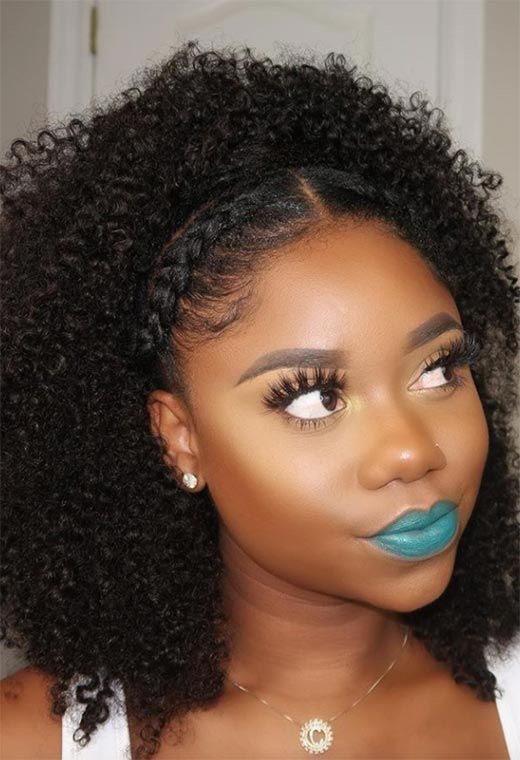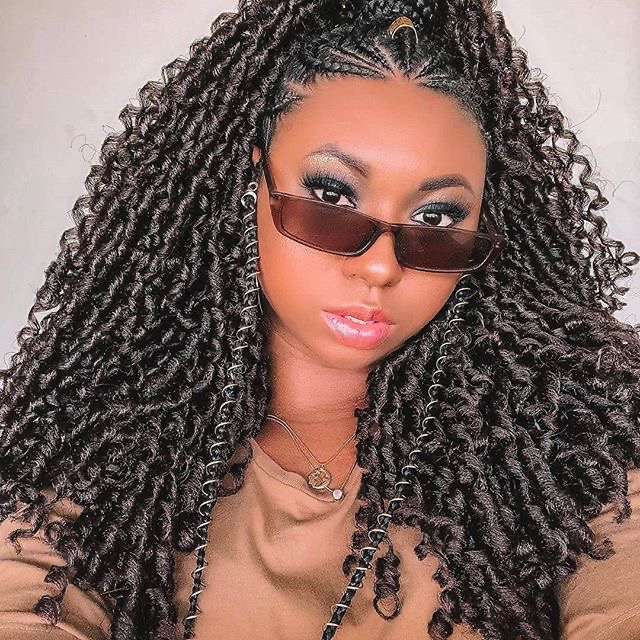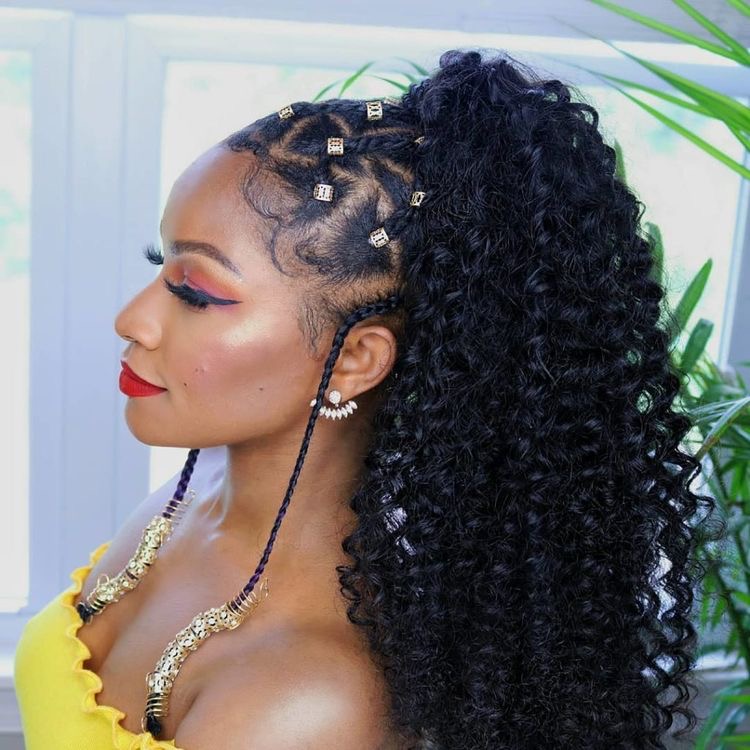 12. Ponytails With Dreads
Dread locs into a ponytail? Count me in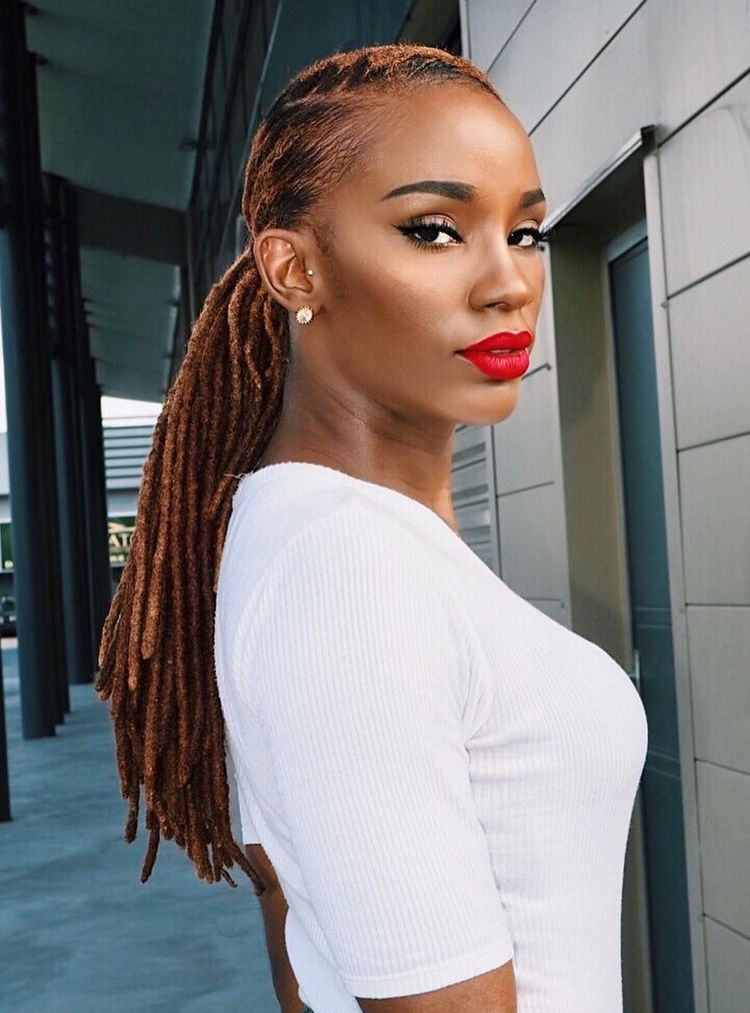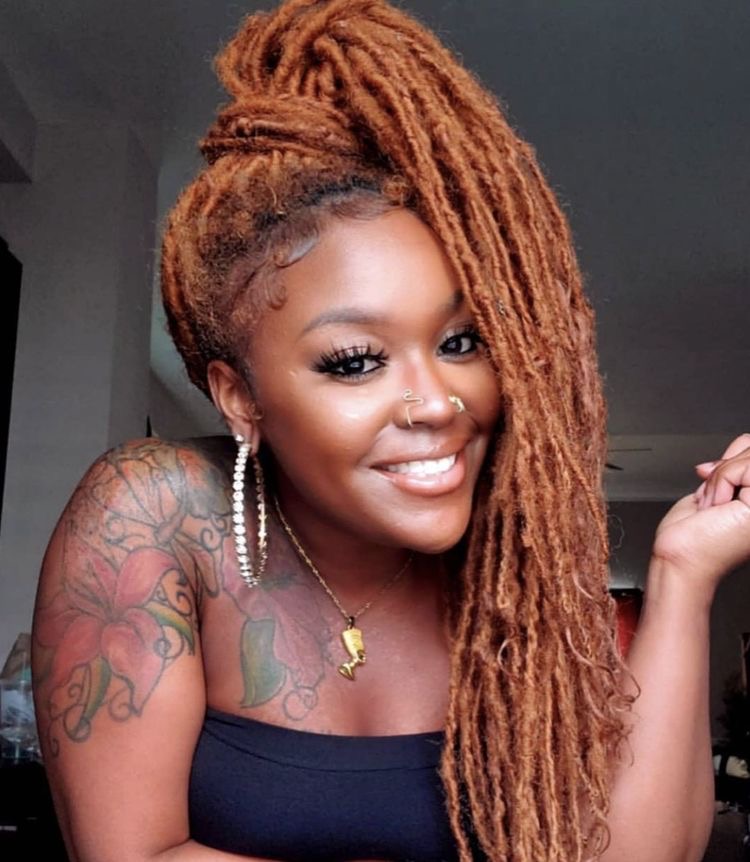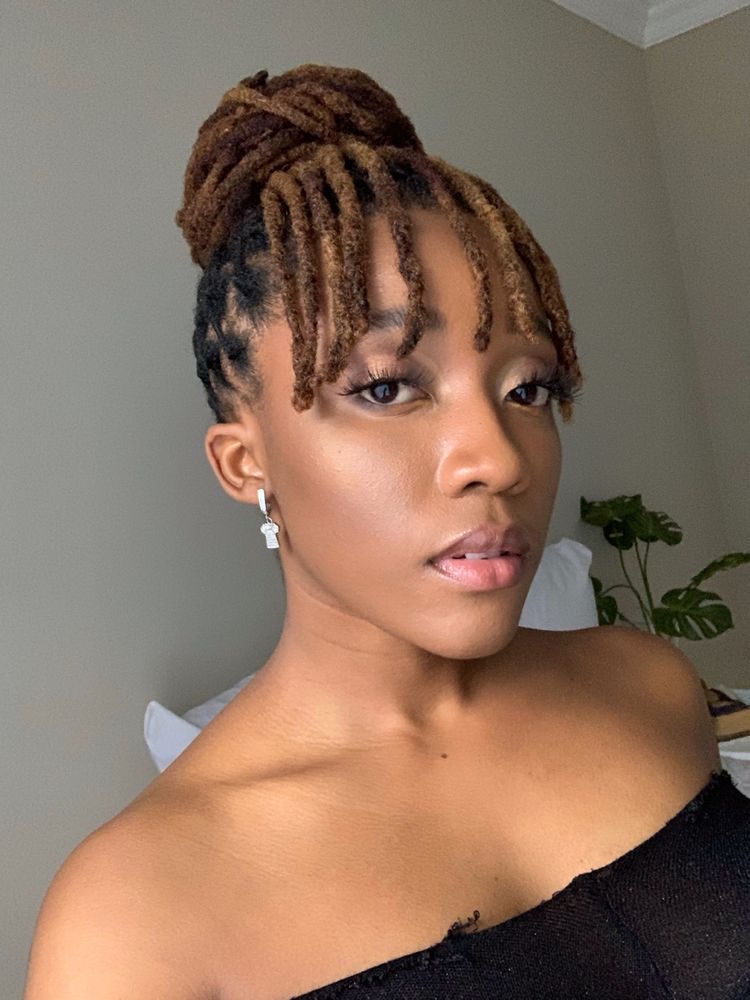 SHOP PREMIUM FIBRE PONYTAILS
Written By
Enobong Umoren
Sours: https://atsavvy.com/12-best-ponytail-hairstyles-for-black-women-2021/
Hairstyles black ponytail
31 Stunning Ponytail Hairstyles for Black Women
Ariana Grande is not the only one who can rock a sexy, high ponytail, and you can do the same. What we love about ponytails is that they're practical as they get the hair out of our way, but at the same time they look hot.
Many black women and girls wonder whether they can rock pony because their hair is thick and can be challenging to control. Of course, you can! We bring you some of the most awesome black ponytail hairstyles you should definitely try.
How to Do a Ponytail on Black Hair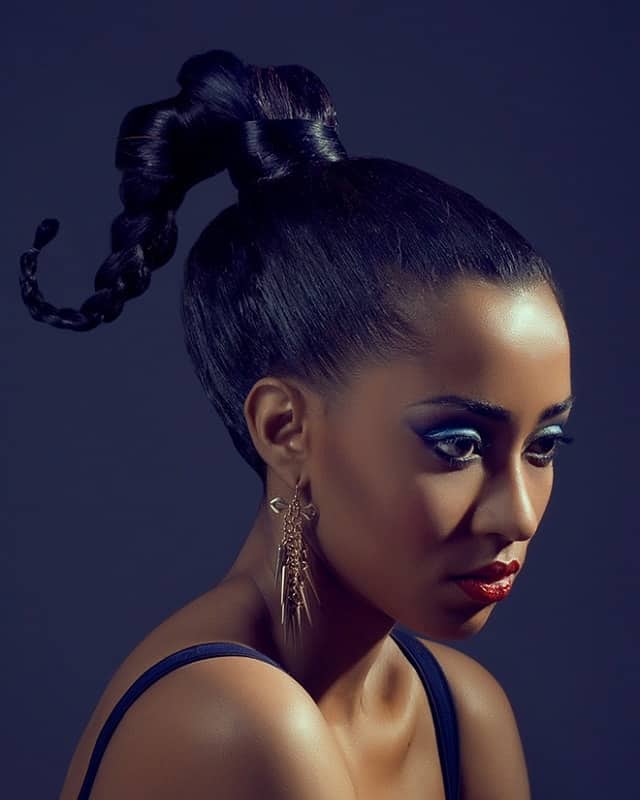 Black or natural hair can be quite difficult to control, but it's still quite easy to do a perfect ponytail. In fact, you don't even need to spend hours working on your pony, and you can get a perfect hairstyle in about five minutes.
To make it happen, you'll need a comb, brush, and spray bottle with water. Just flip your hair to the side where you want the parting to be on. Now, spray your hair to make it easier for you to create a sleek and sexy black ponytail.
Once you're done spraying your hair with water, use the brush to straighten your hair. Tie your hair in a nice little pony before you spray it again to detangle it. Brush your hair thoroughly to get a sleek look.
You're probably thinking "it would be easier with hair straightening iron," but the less heat styling, the better. If you're using the weave or something, create a low ponytail, make a bun, and place your weave around it.
When you're done making the ponytail, use a little bit of styling gel and gently rub it in your hair to avoid frizzy hair. Use a toothbrush with styling gel to control the edges i.e., baby hair. If you want the ponytail to appear in sexy locks and waves, use a curling iron.
Tips to Get A Perfect Ponytail
The perfect ponytail for black hair is entirely achievable, and it's not something that only famous hairstylists can create. These tips will help you get an awesome ponytail every time:
Before you even start, you need to determine where to place the pony. High ponytails that are level with temples or above give your hair more bounce while lower ponys have less movement
Always make sure you brush your hair thoroughly before you go ahead and make a ponytail. Ideally, you should brush hair in the direction of where the pony will be
To avoid messing up hair as you're tying it, you need to be patient. First and second ties are easy, but third or fourth (depending on the size of the hair tie) can be tricky. The secret is to bend the hair that's already in the ponytail tightly to completely go through the third and fourth loop as easily as it's possible
Use mousse to boost the volume of your hair, or gel to avoid the frizz
Use accessories such as headbands to spice things up
To make the pony look fuller you can opt for a double ponytail look. For this purpose, you'll need to create two ponys, one of which is hidden i.e., one is higher and the second is lower
Avoid sloppy and saggy ponytail by using bobby pins. Simply slide the bobby pins over the hair tie at the bottom part of the pony. Place the bobby pins at a steep, diagonal angle
Best Black Ponytail Hairstyles
Now that you know how to achieve ponytail hairstyles it's time to get inspired for the look you're going to rock on the next night out. Scroll down to see 31 amazing ideas for black women.
1. Sleek High Weave Ponytail
Probably the easiest way to style ponytail for black hair is to opt for a straight and sleek updo. In order to make this hairstyle happen, you'll need to follow the instructions provided above in the post; spritz your hair with water, brush thoroughly, and pick up your hair carefully.
If you don't want hair tie to show, use one strand of your hair and wrap it around the hair tie for a sophisticated look.
2. Red Ponytail with Bangs
Do you like to experiment with different hair colors? If so, then you should definitely try vibrant red. Fire-like red is wild, edgy, adventurous, and yet so elegant at the same time.
This is the type of hair color that you could rock on different occasions. Rock your hair in a sleek high pony and complete the look with long, choppy bangs. Of course, this ponytail black hairstyle with bangs would work just as easily with any other hair color.
3. Ponytail + Side Braid
Ponytail styles come in different shapes and sizes, and that's, definitely, a good thing because you have tons of options to try. One way to rock ponytail is to add a braid into the mix. For example, you can make a high and sleek pony with a thin braid on the side. How cute!
4. Ponytail Braid with Waeve
You're a fun-loving person and want your style to show it? Besides the fun and edgy outfits, you can also make sure your black hair perfectly depicts your personality. Make a high pony and create a huge braid that you'll decorate with accessories. Look how awesome it is.
5. Crochet Braided Ponytail
The black ponytail doesn't have to be sleek in order to look sexy and fabulous. A curly pony can be a picture of elegance, as well. Start by making braids on top of your head and as you reach the crown, simply pick up your hair in a high ponytail.
6. Black Braided Pony
Natural black hair tends to be thick, but it doesn't mean you're out of styling options. A good brush and quality hair styling products can help you make any hairstyle you want. You can also make a sleek and neat ponytail and form a nice, elegant braid.
7. Bob Ponytail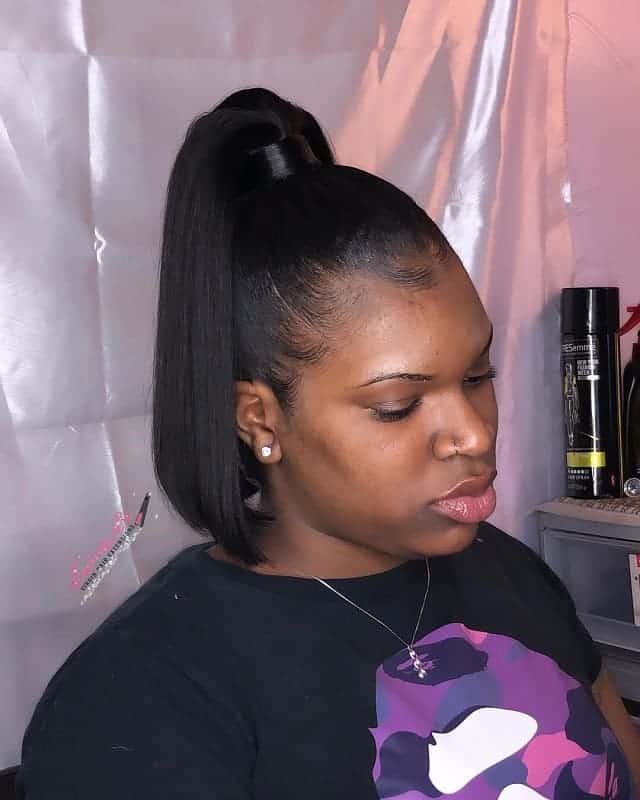 When high pony comes to mind, we immediately picture a super long style. But, it doesn't always have to be like that. If your hair is medium-length, you can still rock pony with ease. Let's be honest, and this is one of the easiest ponytail hairstyles for black women to rock.
8. Box Braids Ponytail
As seen above, braids and ponys are a perfect match. You can make braids and then create a "regular" high ponytail, or you can turn pony into a braid. Yet another style you can try is to pick up your braided hair into a wonderful look.
9. Blonde Pony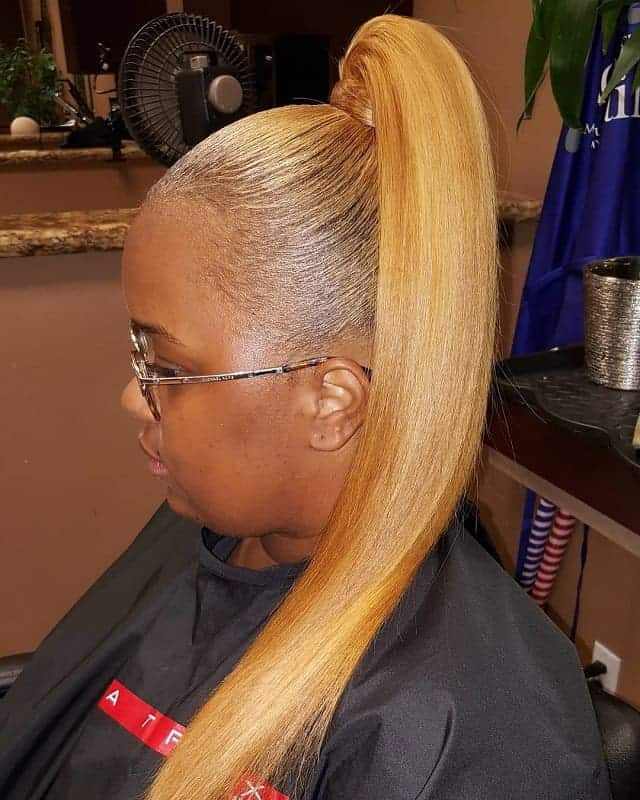 Caramel blonde is such a lovely hair color for black ladies. Bring more attention to your hair with a sophisticated high ponytail. Not only is it easy to create, but this style also gives an amazing vibe to your whole outfit. Try it out.
10. Black Hair with Red Ombre
Want to make your ponytail edgier? Not a problem! This hairstyle allows you to combine straight and curly, demure, and edgy with amazing results.
Create any pattern you want, brush your hair to make it sleek, make a low pony, and use a curling iron to create lovely locks. Easy!
11. Short Invisible Pony
Short hair, don't care! Black girls who would love to rock some amazing ponytail hairstyles should also take this style into consideration. No need to brush your hair to keep it sleek, simply pick up your short or medium-length curly hair into a pony, and your job is done.
12. Burgundy Ponytail
Love red, but you're more into subtle, demure shades? Then, burgundy hair color is the answer for black girls. You can easily rock this super long ponytail on your next night out. You'll get ready in five minutes and be on your way to have the time of your life.
13. Genie Ponytail
Wavy hair and long locks are incredibly hot. Make a regular ponytail and use a curling iron to create gentle, subtle waves that will flow perfectly down your back or shoulders. This is a cute, sophisticated look every woman can rock.
14. Electric Yellow
Black women with blonde hair always looks amazing, but if you'd like to rock an edgier style, you may want to opt for proper yellow, and spice things up with electric or vibrant shade.
The pony will accentuate this unique hair color. Complete the look with choppy straight bangs.
15. Low Ponytail with More Fullness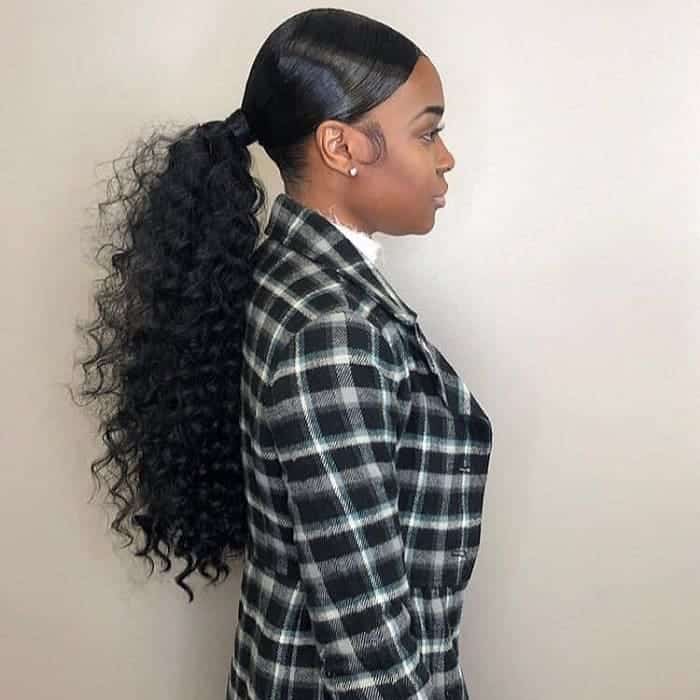 Low ponytails don't have that well-known bounce that their high counterparts do. However, you can make low pony edgier by making it more voluminous. You can style your hair to get more volume by using mousse, a good brush, but you may also want to add extensions for a more dramatic look.
16. Orange Ombre Hairstyle
Here's a stylish take on black ponytail hairstyles – fire-red hue and gentle waves. Waves and this hair color complement one another perfectly and give your hairstyle new dimension. You can make this style elegant or edgy, depending on the occasion.
17. Wrap Around Pony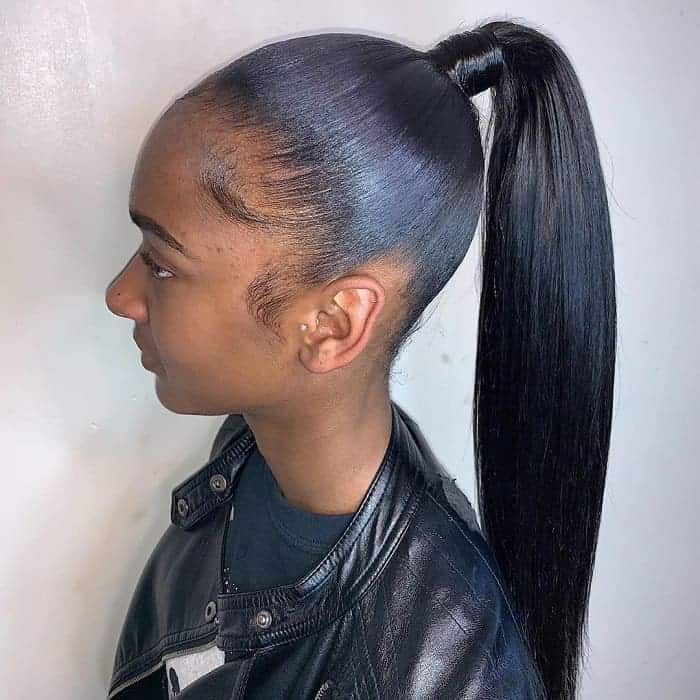 The last thing you want is to spend hours on your hair, especially when you're in a hurry. This simple and easy hairstyle will make it seem like you invested a lot of time, although you can get it done in a few minutes.
18. Shiny and Wavy
Glossy and shiny hair is attractive, appears more voluminous, and it's ever so elegant. While many people assume ponys are just a casual hairstyle, the truth is that they can also look absolutely fabulous in more sophisticated settings. Take this style as an example, it's stylish, and you can rock it anywhere.
19. Blue Stitch Braids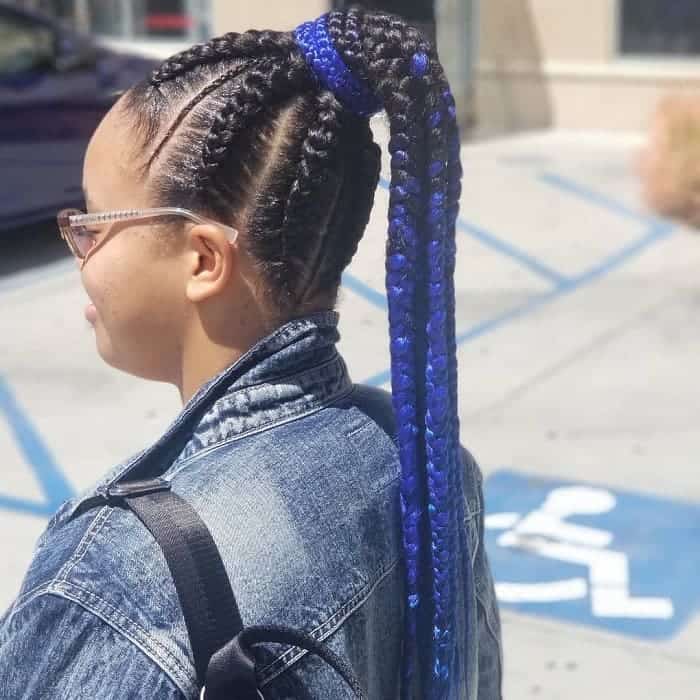 Want to do something new with your braids? Combine black and electric blue colors and pick your braids up into a high ponytail. So easy, yet so awesome.
20. Cornrow Pony
Even though we tend to place our ponytail high or low in the very middle of our head, there are also other options for black women to choose. We can also style pony to the side for a unique look. Make sure you try this look when you're rocking ponytail styles.
21. Mohawk Ponytail
You'd prefer a more casual ponytail instead of sleek and sophisticated looks? Not a problem, we've got you covered.
Make a few braids on top and pull your hair up in a pony, but instead of brushing it, you can tousle hair with your fingers for a messy pony look.
22. Side High Pony
Black girls and women who want to achieve the effortlessly chic look may want to try this style. The best thing about this ponytail style is that it works on every hair length. Sleek top, wavy pony moved to the side – this look has it all.
23. Dramatic Weave Ponytail
Want to accentuate your amazingly voluminous hair? Then make a super dramatic ponytail. You can also add weave into the mix for even better effect.
24. Half Up Half Down Pony
Here's one of the coolest ponytail hairstyles that black women can try. Instead of picking up all your hair in a pony, use only an upper portion. Make a high ponytail while the remainder of your hair is gently flowing down your shoulders or back.
25. Crimped Hair Pony
Instead of feeling bad about baby hair when you make a pony, embrace its cuteness. Style your ponytail in subtle locks and waves that boost volume and give you a more natural look.
26. High Curly Pony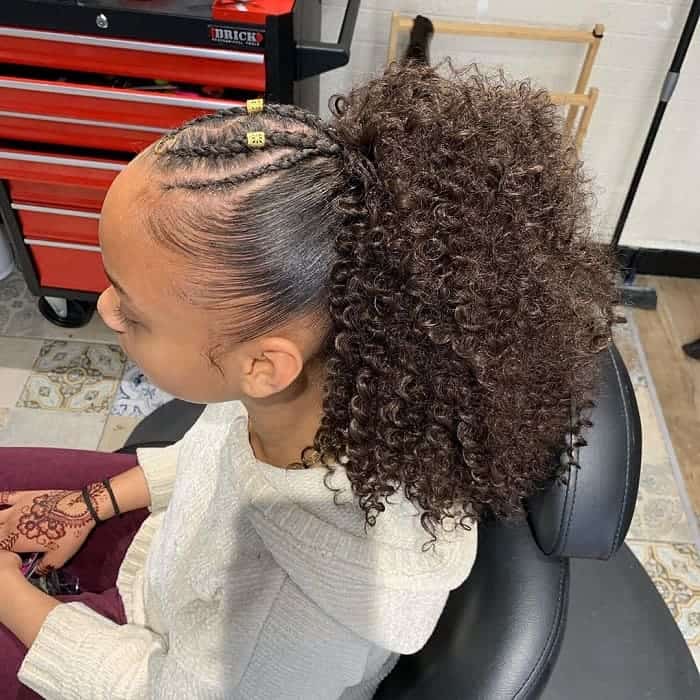 Contrasts in the hair are always a good idea. Instead of the straight ponytail from top to bottom, you can try something different. Make sure the top section of your hair is straight and neat, while pony is super voluminous and curly.
27. Simple Yet Edgy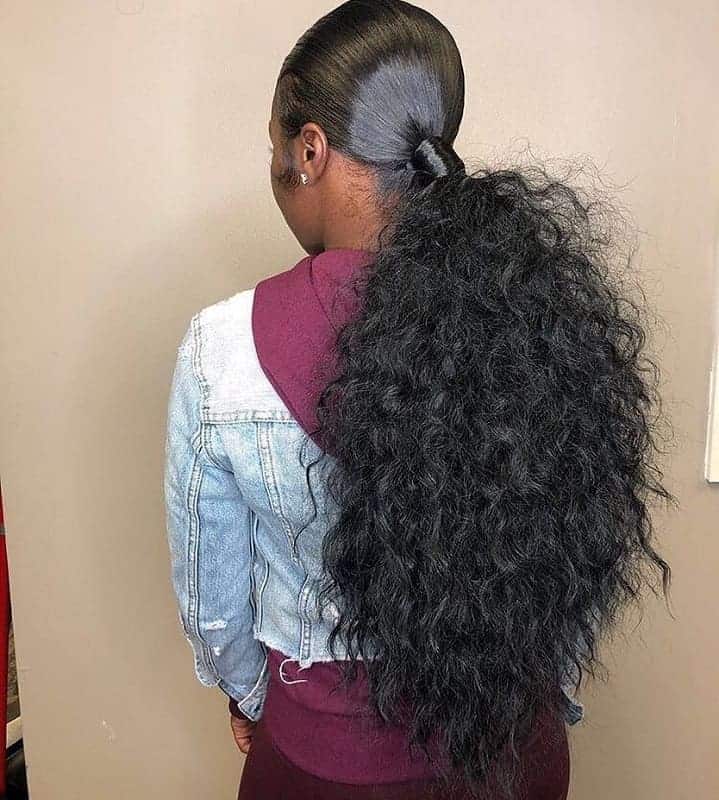 Drama, drama, drama! We love drama in general, and why not transfer it into our hair? Use weave, hair mousse, and good styling equipment to make your black ponytail dramatic and edgy while retaining its simplicity.
28. Super Long Ponytail
Take your love for long hair to a new level with this super-size pony. Opt for dramatic length to make your style even more awesome.
29. High Ponytail Braids
No need to have your braids down all the time. Pick them up in a ponytail to the side, rather than in the middle. This will give you a unique look.
30. Ponytail + Jumbo Braids
Braids give black girls a wonderful opportunity to create all sorts of styles. One of them is this unique braided ponytail that will make you stand out.
31. Fulani Braids Pony
Decorate your braids with any accessory you'd like. Leave two braids on each side and pull the remainder in a pony. What an amazing style, don't you think?
Now that you have some amazing suggestions for ponytail hairstyles for black hair, you're ready to get your next look. Follow our tips, tricks, and instructions to look absolutely fabulous. Good luck.
Sours: https://hairstylecamp.com/black-ponytail-hairstyles/
How to do a sleek ponytail- 90's swoop for 10$
.
Now discussing:
.
205
206
207
208
209